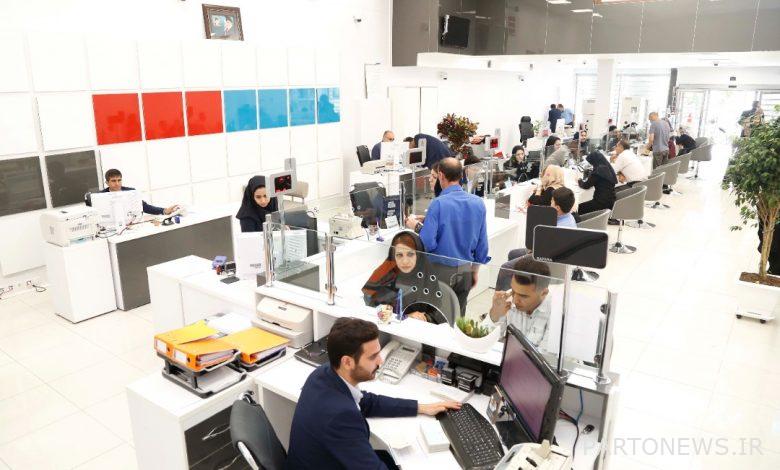 According to the Iran Economist, ‌ Attracting cheap deposits is one of the most important measures that any bank can take to reduce the cost price, but building trust among customers to deposit at a zero rate requires a lot of requirements.
Providing appropriate services, accurate response and focusing on customer satisfaction are the requirements that can encourage the bank's customer to make a profit.
Zero-interest deposits are now summarized in Qarz al-Hasna deposits. Gharz al-Hasna savings deposits, although they can be accompanied by numerous prizes, but the truth is that the depositors of these accounts do not have much expectation of lotteries, and they direct their resources in this direction with the aim of participating in good deeds.
Gharz al-Hasna current deposits have also faced difficulties in issuing checks, and now some banks are inviting customers to open a check-in-check account based on a bank card to get rid of these difficulties.
It seems that Bank D has had significant success in using the methods of attracting cheap resources in the current management period, and the proof of this claim can be seen in its financial statements.
As the financial statements of Bank D show for the first five months, the total balance of Gharz al-Hasna current deposits of this bank in Rials has exceeded 35 thousand and 246 billion Rials. This is a significant achievement for Bank D, as there is no interest on current account resources.
But the sum of Gharz al-Hasna deposits of this bank can have a more attractive result. In the first five months of this year, the total current Gharz al-Hasna deposits in Rials and foreign currency with Gharz al-Hasna deposits in Rials and foreign currency savings of this bank is more than 45 thousand and 743 billion Rials.
The importance of these zero percent resources becomes clear when we know that the total long-term deposits of this bank in the same period was about 49 thousand billion rials. The closeness of these two numbers indicates that Bank D is seriously committed to attracting cheap resources and is trying to use all available methods to reduce the cost of money.
As Barat Karimi, CEO of Bank D, has said, the cost of money of this bank at the end of 1398 had exceeded 22%, but by changing attitudes and using various strategies, including attracting cheap resources, this ratio at the end of 1399 It has decreased by seven percentage points to 15%.
| | |
| --- | --- |
| Description | First month balance (million Rials) |
| Current good loan deposit in Rials | 35,246,919 |
| Current foreign currency loan deposit | 5,188,538 |
| Gharz al-Hasna deposit, Rial savings | 4,437,132 |
| Foreign currency savings loan deposit | 870,847 |
| Total | 45,743,436 |