Balls and nets
Sport
Balls and nets
Sport
Barancheshmeh: Athletes who do not play against the occupying regime of Jerusalem are real men/ We are trying to get Zorkhaneh sports its rightful place in UNESCO.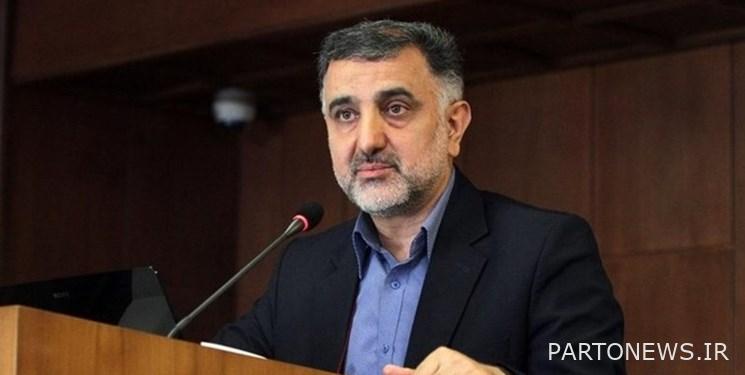 According to the sports reporter of Fars news agency, Mehr Ali Baran Chashmeh said on the sidelines of the ceremony honoring the brave athletes who support the oppressed Palestinian nation: Today we once again witnessed the honoring of athletes who are truly brave and who are among the elites of sports in the field of heroism and chivalry. Today's ceremony should have been held for the athletes who refused to fight with the athletes of the occupying Quds regime; Because they passed on medals that could have a worldly dimension for them. With their work, they expressed sympathy and empathy with the oppressed people of Palestine and showed that they always want the rights of the oppressed in the world.
He added: "Today, apart from our own athletes, we hosted athletes from other countries who refused to fight with the athletes of the occupying Quds regime." In fact, this ceremony was done in the best conditions and efficiently. Today, all these athletes declared unanimously and sympathetically that they are not ready to go under the burden of oppression. This sympathy and not accepting the regime occupying Jerusalem means that this regime is not recognized in the world. What these athletes do is very valuable and remarkable; Because they have been trying for years to win a title in international competitions.
Barancheshme further said: These athletes give their best and most vital life conditions to keep their ideals alive. I would like to thank all those involved in this ceremony who made the athletes to be united once again for the rights of the oppressed.
The head of the Zorkhane sports federation said about the world registration of wrestling and zorkhane sports in the name of Azerbaijan in UNESCO: In 1991, the sports of zorkhane and wrestling in the name of Iran were registered in UNESCO, and its document is in the federation. This year, the country of Azerbaijan has registered the sport of wrestling and wrestling in its name in UNESCO with the actions it had taken. We informed about this to the Tourism Heritage Organization and the Ministry of Sports, but they said that there is nothing to worry about. After this incident, we announced in an open letter to the Cultural Heritage Organization and the Ministry of Sports that they should try and help us to return this right to Iran's forced sport.
He added: Azerbaijan does not even have a prison. If I want to tell the truth, there is no athlete in this field. It has only one mentor and one referee, who were also trained in Iran, and the few facilities that can be seen in Azerbaijan today are all donated by our country to Azerbaijan, and they cannot claim that we have the infrastructure of strong sports. Azerbaijan does not have an identity regarding power sports and I am sorry that UNESCO has taken such action without careful investigation. We have more than 900 gymnasiums in Iran and we have more than a thousand mentors, athletes, coaches and referees in this field.
Regarding the state of follow-up on this issue by the federation, Barancheshmeh said: "We are seriously and persistently pursuing this issue and we are doing our best together with the Ministry of Sports to prevent this document from being granted to Azerbaijan." We, from the Ministry of Foreign Affairs, are also following up on this issue in order to be effective in the remaining time and prevent this from happening. You can be sure that we will use these two months of opportunity in our hands to return this right to Iran's forced sport.
end of message/
You can edit this article

Suggest this article for the first page