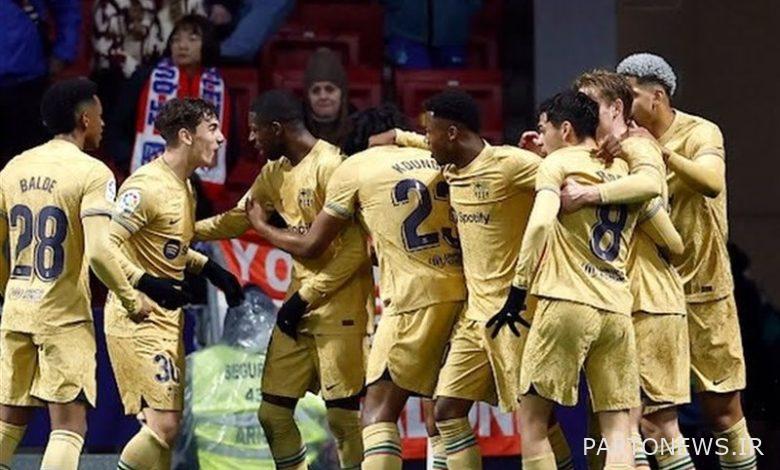 According to Tasnim news agency, in the most sensitive game since the 16th week of the Spanish La Liga, last night (Sunday) the football teams Barcelona and Atlético Madrid lined up against each other at 23:30 Tehran time at the Metropolitan Stadium in Madrid. Catalan was accompanied.
Ousmane Dembele, the French winger of Barcelona, ​​scored his team's three-point goal in the 22nd minute, so that the team led by Xavi Hernandez scored 41 points and increased its margin of safety at the top of the La Liga standings to three points.
This result came a day after Real Madrid succumbed to defeat at Villarreal's house and everything was prepared for the Catalans to move away from the top of the table. In the final minutes of this game, Stefan Savic from Atletico Madrid and Fran Torres from Barcelona got into a fight, and the referee fined both of them with a red card.
Barca won one of the most important wins of their season while they did not have the Polish star of their attack line, Robert Lewandowski, due to suspension. On the opposite side, Atletico Madrid, after accepting its fifth defeat in this La Liga season, placed fifth in the table with 27 points, and its distance from the top of the table increased to 14 points.
In the last game of the 16th week of La Liga, Athletic Bilbao will host Osasuna tonight at 23:30 Tehran time.