Balls and nets
Sport
Basketball expert: The work has become difficult, but we still have a chance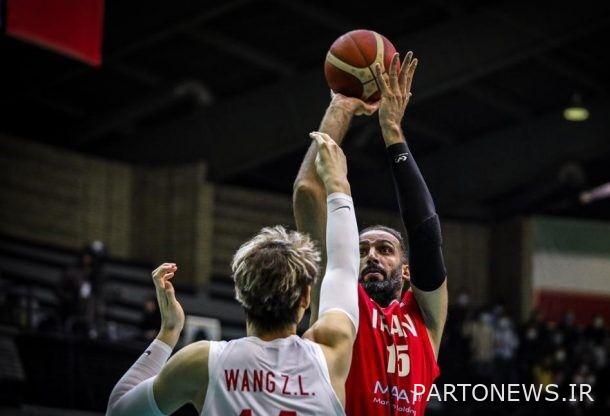 Mohammad Reza Eslami In an interview with IRNA reporter on Saturday evening, referring to the home defeat of Saeed Armaghani's students in Tehran, he emphasized: Our national team showed that it has a high capacity, and if it were not for the individual mistakes of our players, we could have won a sweet home win.
He continued: "In the game against China, we witnessed a tough and physical competition and I have rarely seen this team use all its skills to participate in Tehran, considering the distance, but we saw that they came to Iran with all their strength and won." They returned home.
This basketball expert of our country added: China's professional league has a high level, but they even closed our country's league for this game so that they could only think about the fifth window of the World Cup, away from any problems and issues. With all these cases, our national team showed what it is capable of, but China worked very well in the last 2 minutes and finally left the field with a win.
In response to the question of how worthy the Iranian national basketball team is to participate in the World Cup, Eslami said: When we see the matches of our country's national team, this team should be one of the rising teams, young and promising players and experienced forces who have been in They have served the national team, built a good and strong team, and I hope they finally get what they deserve.
Referring to the technical victory of the Iranian national basketball team against Australia due to the absence of this team in Tehran, he said: "The work has become difficult, but it is not over yet, we could even beat China and be among the top teams in this group, but that's what sports is all about." And sometimes the events and its margins prevail and this is one of the beauty of sports.
It should be noted that the next meeting of Saeed Armaghani's students in the sixth window of the World Cup is as follows:
Thursday, March 4 (February 23, 2023)
Australia – Bahrain
China – Kazakhstan

Japan – Iran
Sunday, March 7 (February 26, 2023)
Japan – Bahrain

China – Iran
Australia – Kazakhstan