Balls and nets
Sport
Biranvand: Nicaragua really surprised us/ we want to make history in Qatar World Cup+film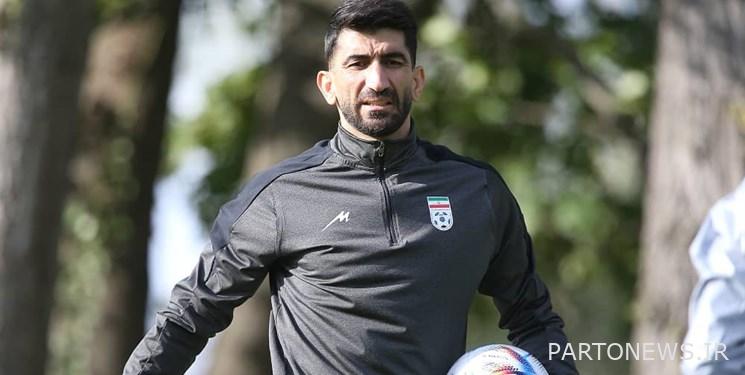 According to the sports reporter of Fars news agency, Alireza Biranvand said after the national team won 1-0 against Nicaragua: When we came to the middle of the field, we looked at them, I thought we would score four or five goals against them, but they really surprised us. This game helped us a lot today. You will see in the future that this game has helped us.
He further added: Although most of our players were not there. We were without a game for a month and we didn't have 10 adult players and most of our players were under 21 and under 21. Congratulations to the under-21 boys who played their first national match today and were very good players.
The goalkeeper of the national football team further stated: God willing, we will be able to play a good game against the Tunisian team on November 25 with the completion of the players and the arrival of the legionnaires. We hope that something good will happen in Qatar World Cup so that it will last for years for our people.
He answered the question that the national team shirt was unveiled and do you have any opinion about its quality and design? He said: Anyway, the design and quality of Majid's shirt was good and he delivered it to the national team. Ki Rosh himself is also satisfied. We hope that everything will go hand in hand for us to succeed.
In response to the question whether you are satisfied with the support of the national team on the eve of the World Cup, Biranvand said: Thank God, we have put all our focus to be able to go to Qatar and enjoy football. We are going to have fun in this World Cup. We have put all our thought and focus to make this history in the World Cup, God willing, and it will remain in people's hearts for years.
*See this video.
end of message/
You can edit this article

Suggest this article for the first page