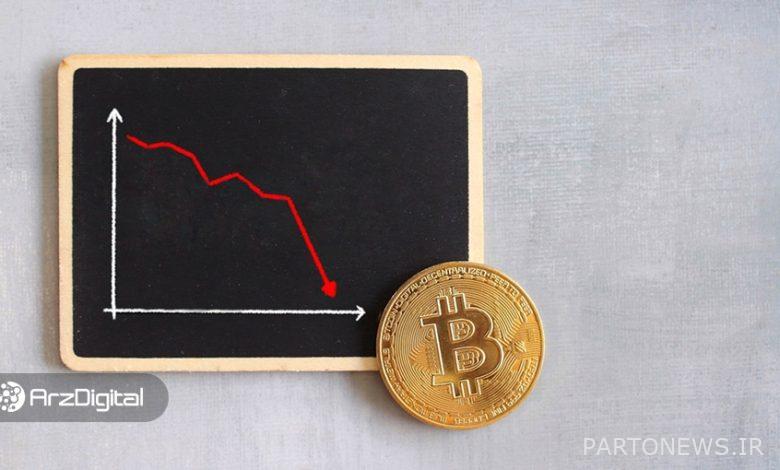 The founders of the analytical company Glassnode have warned bitcoin traders that existing economic factors could trigger a major downturn in the digital currency. Investors are still withdrawing bitcoins from centralized exchanges.
To Report Daily Hoodel, Jan Happel and Yann Allemann, co-founders of Golsnood, said in the company's latest newsletter that bitcoin's correlation with risky assets remains high, indicating that if a downtrend in the US stock market begins. , Bitcoin is likely to fall as well.
They said:
Our analysis also shows that the sensitivity of Bitcoin price performance to market risks and the high probability of a downtrend is not due to a lack of trust; Rather, macroeconomic factors have affected the trend of this digital currency.
According to the founders of Golsnood, following the announcement of the US Federal Reserve to cut $ 95 billion a month from its balance sheet figure to combat inflation, the outlook for economic conditions looks shaky. They also point to the growing risk of Russian attacks on other EU countries.
Golsnood executives said that as a result of such circumstances, more than $ 100 million was withdrawn from the digital currency market last week, and Bitcoin recorded the largest outflow of capital.
Happel and German added:
Looking at the digital currency space statistics, we saw a capital outflow of $ 134 million last week, which is the second largest weekly outflow in 2022. Solana-based funds recorded $ 3.7 million in capital inflows, and Altcoins (multi-asset-based funds) had $ 5 million in inflows. Meanwhile, $ 131 million in capital has been withdrawn from bitcoin-related products.
Despite the vague picture of the future of macroeconomics, according to Allman, intra-chain data still shows that bitcoin has been able to maintain its power. He added that bitcoin investors are withdrawing their assets from exchange offices and the exit rate has reached a historic figure. This suggests that bitcoin may have come close to its price floor.
He said:
The chart of changes in the inventory of digital currency exchanges can be a sign that Bitcoin is reaching its price floor and starting an upward trend in the future. Having less supply to trade will reduce sales pressure.