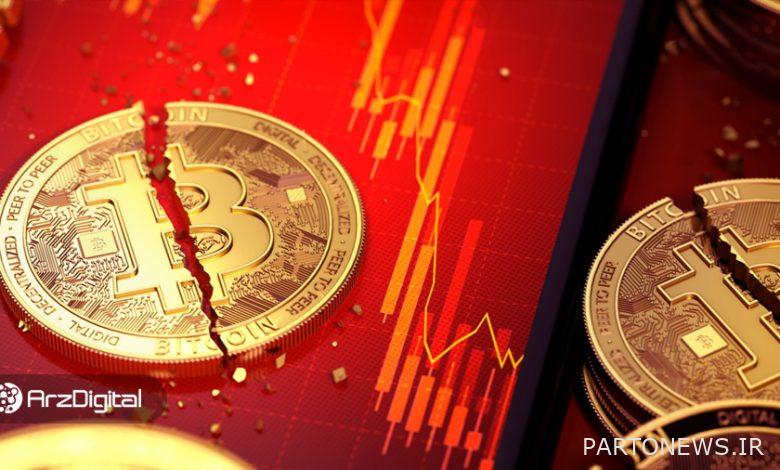 After Binance decided to cancel its agreement to buy the troubled exchange FTX, a wave of fear and doubt swept the sentiment of investors in the cryptocurrency market. As a result, while altcoins experienced a sharp drop in value, the price of Bitcoin reached its lowest level in several years.
To Report Bitcoin price fell to $15,698 amid turmoil over FTX's potential bankruptcy and failed deal with Binance, Cointelegraph data show. In such a situation, analysts have different opinions to predict the future price trend.
The price of Bitcoin is expected to drop to the support of $12,000
Cantering Clark, an independent market analyst, believes that the price of Bitcoin will probably fall to $15,000 in the short term. Citing a set of indicators, this analyst concludes that Bitcoin may eventually fall to the $12,000 range.
In part of his analysis, he wrote on Twitter:
Cheap bitcoin is coming.
Will the price drop below its multi-year moving average?
Caleb Franzen explains that the Exponential Moving Average (EMA) is an indicator that is used to estimate the price over a certain period of time. According to this analyst, if the price of Bitcoin continues to decline, the 52-week and 104-week EMA will cross below the 156-week EMA for the first time in history.
Bitcoin price analysis using the annual exponential moving average on the weekly price chart:

52-week exponential moving average = one year (yellow line)
104-week exponential moving average = two years (blue line)
156-week exponential moving average = three years (red line)

We have never seen the 52-week and 104-week EMA break below the 156 EMA; But we are very close to this cycle.

Is Bitcoin at the beginning of a new trend?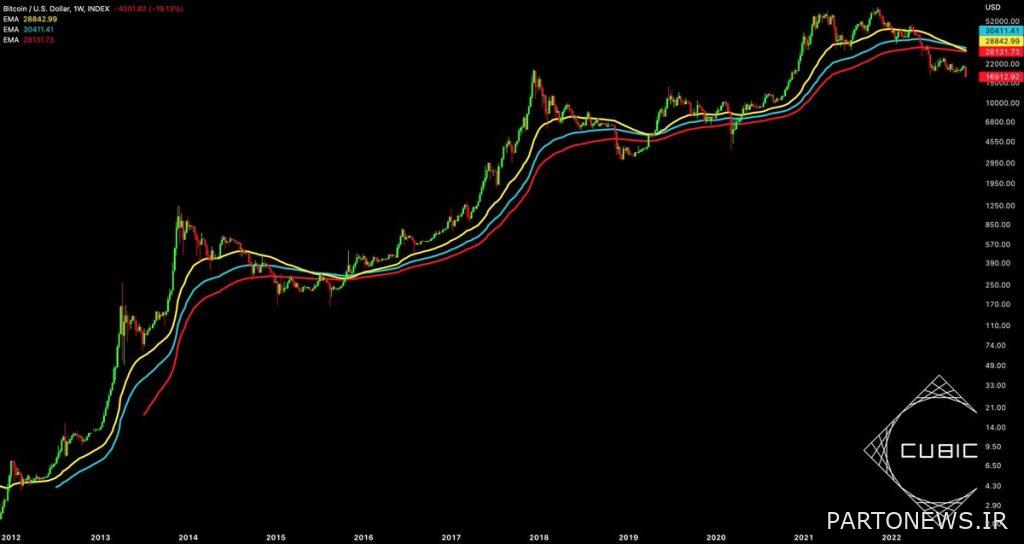 Increasing fear and selling investors at a loss
Dave the Wave, an independent analyst, illustrates the market's growing fear of Bitcoin using a logarithmic growth curve. According to Dave, based on this important indicator in long-term analysis, if the monthly candle closes below $16,907, Bitcoin's growth will slow down.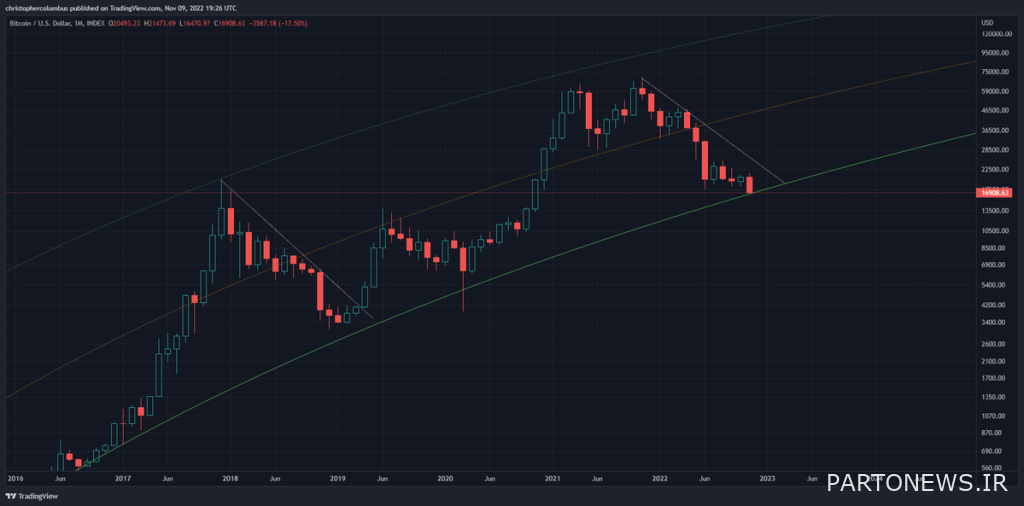 Glassnode, citing its "adjusted spent output profit ratio" or aSOPR, shows that investors (spenders) are selling at a 10% loss; This has not happened since the massive sale in June 2022 (June 1401).
In the past 48 hours, a series of dramatic events have occurred between the Binance and FTX exchanges.

In response, we have seen Bitcoin's aSOPR decrease to 0.9, which indicates that the average seller faced a 10% loss.

This is as strong as the massive sell-off in June, when the price first fell to $17,500.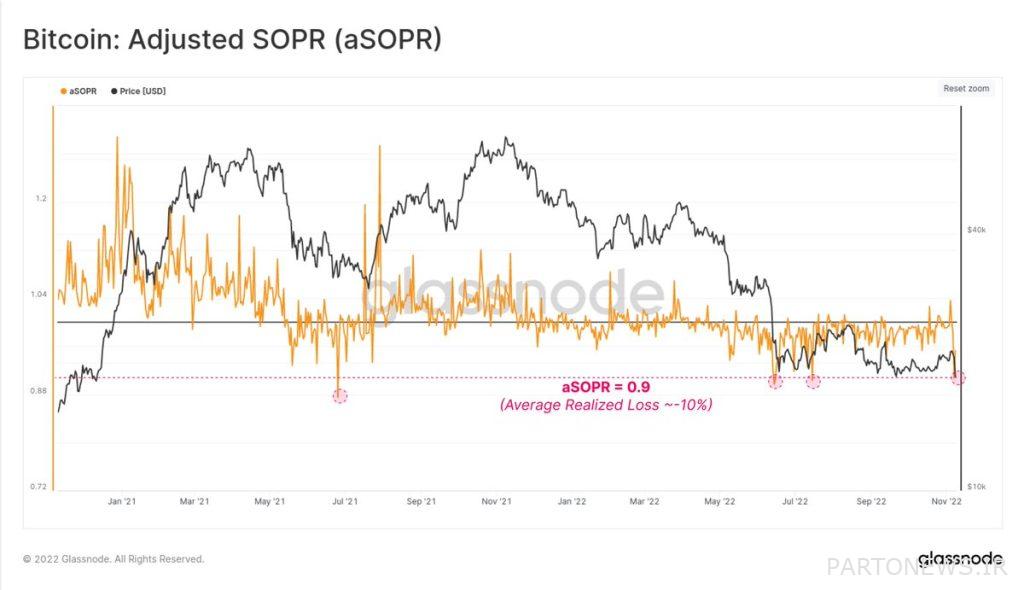 Analysts across the market were hoping that Binance's offer to buy FTX could stop the current selling pressure; But now that the deal is off, investors are likely to turn to less risky assets.