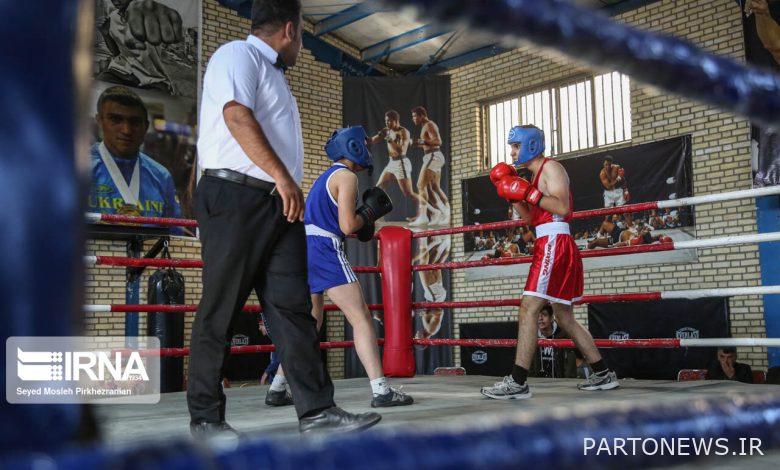 According to IRNA; The Asian Junior Boxing Championships kicked off on Wednesday (March 11th) in the Jordanian capital, Amman, and will run for 13 days.
Today (Sunday), "Mehdi Kazemi" competed against "Daniyarov Tamirkhan" from Kazakhstan in the quarterfinals of the 48 kg weight category and was eliminated after losing to his opponent.
In his first match in the tournament, Kazemi crossed the barrier of "Justin Garcero Valero" from the Philippines.
Milad Fallahi Sepi lost to Farukh Tulaganov of Uzbekistan in the quarter-finals of the 57kg junior category, but despite a good fight, could not win and was eliminated.
Fallahi ended the first round of the fight in his favor, but then lost to his opponent in the next two rounds and failed to advance to the semifinals.
Tomorrow, Monday, in the continuation of the quarter-final stage of this competition, five boxers of our country will go to the ring.
"Nima Beigi" in the weight of 54 kg will compete against "Shabab Abdullah" from Kuwait. In her first visit to the Kozai al-Sud Dam, Beigi passed through Palestine.
Ali Asghar Afshari, Iran's 57kg representative, will face Bakhtiaran Arabayev of Kazakhstan in the quarterfinals.
In the youth 60kg weight class, Amir Abbas Kaboudand competes against Sokhrab Aminov of Uzbekistan.
"Mohammad Parsi" in the weight of 63.5 kg will compete against "Wanshaj" of India.
Also in the 67kg category, Sina Mortazavi will compete against Islam Sotov of Kazakhstan.
Reza Mehdipour is the head coach of Iran's national youth and youth boxing teams and Morteza Sepahvandi, Mehdi Tolouti and Mohammad Mehdipour are the coaches.
So far, three bronze medals of our national team have been registered in this event.