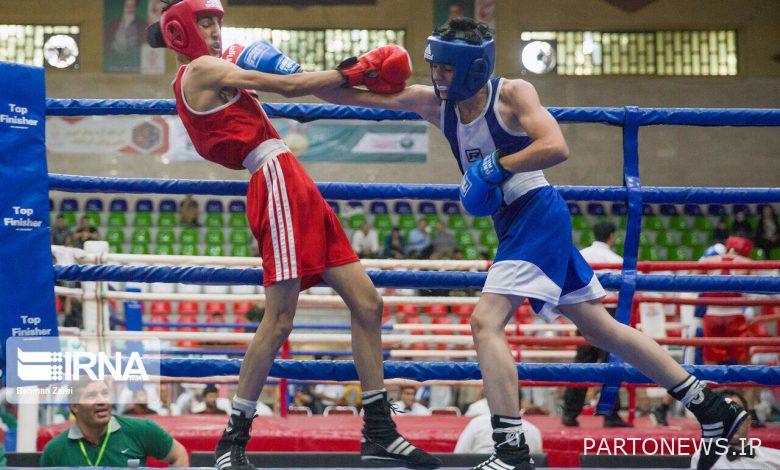 According to IRNA; The third day of the Asian Junior Boxing Championship was held today (Friday) in Amman, Jordan, and two Iranian boxing representatives defeated their rivals to reach the top 4 boxers of the tournament.
In today's competitions, 5 representatives of our country's youth boxing competed with their rivals, and Seyed Ali Akbar Mirahmadi and Alireza Mousavi advanced to the semifinals by beating their rivals and securing their bronze medals.
Seyed Ali Akbar Mirahmadi, a 63 kg boxer from our country, succeeded in defeating "Dalantai Tangiz", a powerful Mongolian boxer, and reached the semifinals, and his medal was finalized. At this stage, he will face "Usmonov", a Tajik boxer who defeated the Uzbek boxer in the first round.
In the 66 kg weight category, Alireza Mousavi competed against "Futant Ayamram" from Thailand and advanced to the semifinals with a victory over his powerful opponent to secure his medal. At this stage, he will face "Malik Jadlah" from Jordan.
Also in other competitions today, Amir Mohammad Khazaei in the weight of 70 kg lost to a boxer from India and was eliminated from the competitions.
Sam Esteki (80 kg) lost to Rakhmonjun Kadyrov (Uzbekistan), a powerful Uzbek boxer, despite a very good performance, and Amir Ismaili (80 kg) lost to Uzbekistan's Azudbekaliev in a close match. The tournament was over.
In recent days, Mehdi Kazemi (48 kg) defeated the representative of the Philippines, and Nima Beigi (54 kg) crossed the Kyrgyz boxer barrier.
Our national boxing team with 7 boxers in the youth section and 6 representatives in the youth section are participating in this competition.
The Iranian youth and youth boxing team is led by Reza Mehdipour as the head coach and Morteza Sepahvandi, Mehdi Tolouti and Mohammad Mehdipour as the coach.