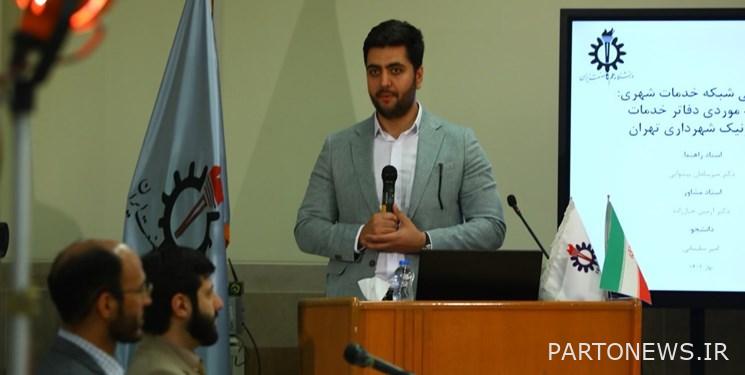 According to Fars news agency, Neda Spanalo, director of the science and technology department of Chahar Sima, said about the "Thesis" program: The main goal of this program is to express scientific achievements along with familiarizing with defense meetings for those interested in graduate studies.
He pointed out: University researches in the form of master's and doctorate theses are rich resources and accumulated funds of science and technology, which have not received much attention in the national media.
Spanalo said: The result of the research and scientific efforts of the students in the thesis and theses defense session, which often seeks answers to important national issues, was dynamic, lively and effective and could be useful for the audience and the scientific community of the country.
He pointed out that the live broadcast of these types of theses from the national media, for many researchers, researchers and students, contains informative material and transmits knowledge and experience, and said: This program is helpful for the scientific activities of those interested and plays an important role in Strengthen the research and writing skills of students.
The director of the science and technology group of Channel Four continued: "Thesis" without interfering in the structure of the defense session and as an observer of the defense process, invites the audience to join a defense session, and the topics and sessions of the program are judged and evaluated by universities. The best of the country is chosen.
Spanalo pointed out: The selection of the thesis topic and the necessary coordination for the live broadcast of the thesis defense session at the university site requires extensive and intensive communication and coordination, and for this purpose, effective interactions with the universities of Tehran, Sharif Technology, Allameh Tabatabai, Alam and Sanat, Shahid Beheshti, Khwarazmi, Al-Zahra and other universities of the country took place.
The time of the program depends to a large extent on the preparation of the panel of judges and advisors present at the defense meeting and how appropriate they think it is to broadcast the questions and answers about the thesis live.
He emphasized: This program tries to portray the dynamics and challenges regarding the way of presentation, research method and student's efforts with the least impact on the grade and grade of the thesis.
The minimum program time for Master's theses is 60 minutes and for Doctoral theses is 75 minutes. It is produced in the science and technology department of Chahar Sima network and is being broadcast from March 1401.
end of message/
You can edit this article

Suggest this article for the first page