Balls and nets
Sport
Bundesliga praise for test; The Iranian star became a key member of Leverkusen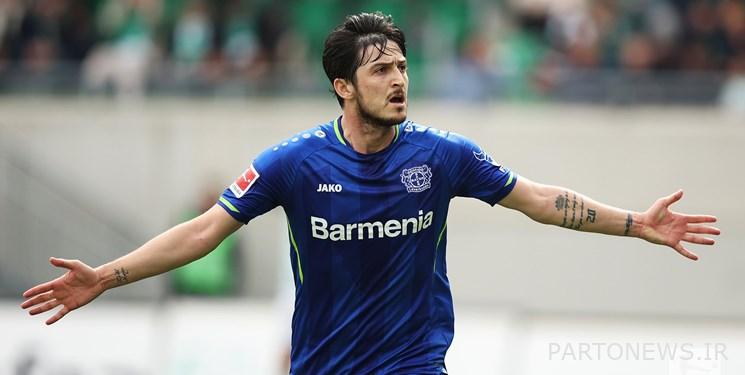 According to Fars News Agency, the Bayer Leverkusen football team will face the Frankfurt team next Monday in the 32nd week of the Bundesliga competition.
In this regard, the Bundesliga site has analyzed the possible composition of the two teams. According to the Bundesliga, the test captain of the Iranian star Leverkusen is the main candidate to be in the main squad after his brilliance in last week's game against Gritterfort and scoring one goal and one assist.
According to the Bundesliga website, Azmoun persuaded Sivan with his stunning performance in the previous game to be in the upcoming game against Frankfurt alongside Patrick Schick as Leverkusen's fiery line.
Last winter, he came to Leverkusen with a five-and-a-half-year contract from Zenit, but the Iranian star did not get a chance to be in the German national team until last week.

Many reasons, such as unpreparedness and consecutive injuries, prevented Sardar from reaching Leverkusen's starting line-up in the last 3 months, but in his first serious game for Leverkusen, he showed his abilities and was selected as the best player on the field.
End of message /
Suggest this for the front page