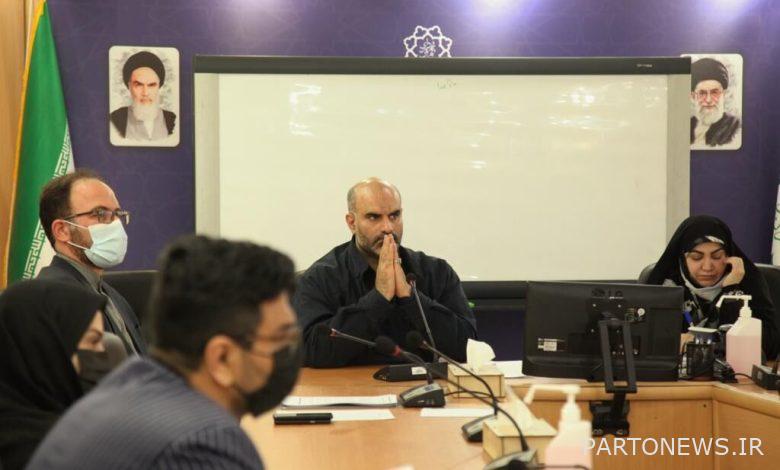 According to an IRNA report on Friday from the Welfare, Services and Social Partnerships Organization of Tehran Municipality, Mohammad Amin Tavakolizadeh In the second meeting of the Home Business Coordination and Planning Committee, reviewing Article 3 of the approved Home Business Development Programs, said that advancing this process is a step towards facilitation and added: "We are creating a chain while all this The chain is not in the hands of the municipality and only part of it is the responsibility of the municipality and other parts are in the hands of other different organs.
He said that the existence of centers such as Kowsar, Totia and even empowerment centers are good infrastructures in transforming Tehran into an urban entrepreneurship ecosystem, emphasizing the use of the capacity of knowledge-based companies, especially knowledge-based areas, and said: In the face of principled encounters with target community groups such as women heads of households, the disabled, drug addicts and other disadvantaged groups in society, we consider designing a special support package for these people as one of the missions of urban management in order to fulfill social responsibility. .
Ahmad Ahmadi Sadr Director of Tehran Municipality Welfare, Services and Social Participation Organization, also use the capacity of Tehran Municipality to support the marketing and sale of products and products of vulnerable people, help improve the economic situation of vulnerable people, help reduce social harm caused by Poverty and unemployment and motivating vulnerable people to expand entrepreneurship are among the goals of the meeting.
He explained: In this meeting, home business development programs in the form of launching a home business development center for 19 metropolises of the country with the participation of the Ministry of Cooperatives, Labor and Social Welfare and the University Jihad, launching five fixed stores entitled "Handmade" In order to supply and sell the products of home business owners, provide training services and specialized advice to develop this type of business, use the capacity of the private sector, especially knowledge-based companies, which was discussed.
Soodeh Najafi A member of the Islamic Council of Tehran, expressing hope for a change in the forthcoming strategies with a new approach to new urban management, emphasized the presence of social entrepreneurs in this ecosystem and their role in the field of home-based businesses and said: the role of women in GDP It is important to develop a culture of work and entrepreneurship among households and to improve the livelihood of households.