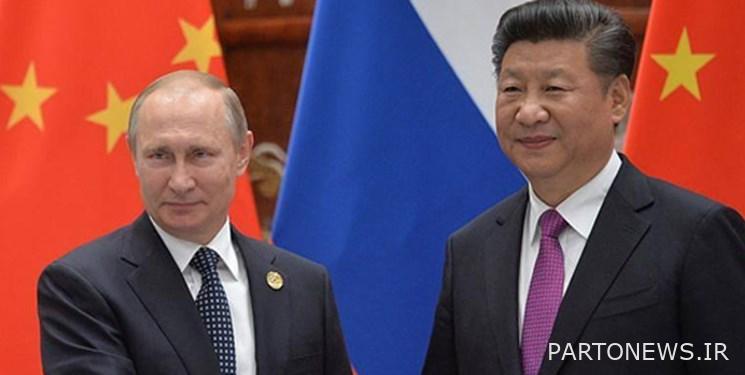 According to the report of Fars International News Agency, China on Wednesday strongly rejected the statement of the NATO summit in which it called relations between Beijing and Moscow a threat to the international order.
According to the news agencyAnatoliaWang Wenbin, the spokesperson of the Chinese Foreign Ministry, said in a press conference in response to NATO's accusation that the relations between China and Russia are based on the principles of non-commitment and non-confrontation. China's relationship with Russia is different from what NATO does, Wang said.
The statement of the first meeting of NATO leaders in "Vilnius" in Lithuania states: "The deepening of the strategic partnership between China and Russia and their strengthening efforts to weaken the international order are contrary to our values ​​and interests."
The United States and its allies have put a lot of pressure on China to reduce relations with Russia and isolate it under the pretext of the Ukraine war, and have criticized this country for not joining the Western sanctions campaign against Russia. In this connection, not long ago, the German Foreign Minister claimed that the announcement of China's neutrality towards the war in Ukraine means supporting Russia.
In this statement, China, as a permanent member of the UN Security Council, is asked to condemn Russia's war with Ukraine.
In the continuation of this press conference, the spokesperson of the Ministry of Foreign Affairs of China opposed the expansion of NATO towards East Asia and the Pacific.
Chinese officials have repeatedly insisted on continuing their good relations with Russia and called for dialogue and a political solution in order to end the war in Ukraine, and Beijing presented a 12-point proposal in this regard, but the United States and its allies opposed this proposal and provided all-round support. They have taken weapons, information and economy from Ukraine to continue the war with Russia.
In the continuation of strengthening relations between the two countries, News sources It was reported on Wednesday that China has invited Russian President Vladimir Putin to visit this country in October.
It is stated in this report that Chinese President Xi Jinping mentioned this issue in a meeting with Valentina Matvinko, Speaker of the Russian Parliament.
end of message/
You can edit this article

Suggest this article for the first page