Balls and nets
Sport
Chinese Ambassador to Iran meets with President of Basketball Federation and presents to Haddadi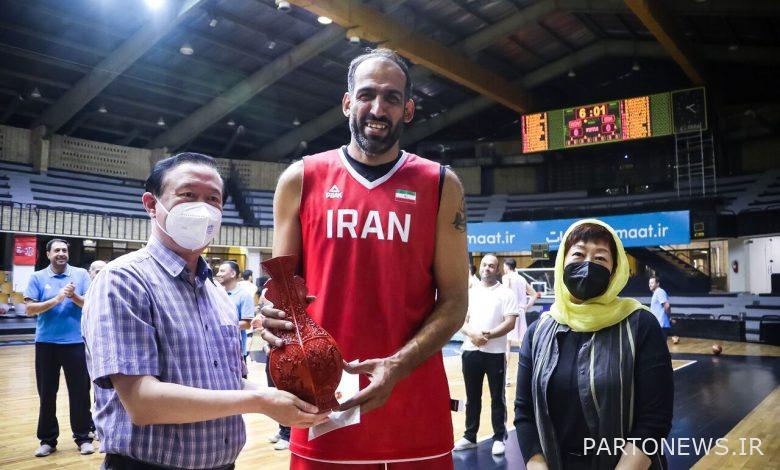 According to IRNA, Chinese Ambassador to Iran Chang Hua today (Monday) met with Javad Davari at the Basketball Federation to congratulate him on his election as President of the Federation and said: "I sincerely wish you success and I hope you improve." Increase coronary status, boom in sports activities and competitive events to improve relations between countries including Iran and China, especially in the field of sports.
"As China's ambassador to Iran, I support the expansion of relations between the two countries, especially in the field of sports," Chang Hua said.
The President of the Basketball Federation also noted the good relations between Iran and China in various fields and said: "Iran-China basketball is one of the top powers of the ancient continent and the presence of great players such as Hamed Haddadi, Samad Nikkhah Bahrami, Behnam Yakhchali and Mehdi Kamrani in China with There has been good cooperation and interaction between the two countries.
The president of the basketball federation added: "I always have good memories as a player who played in the national arena in China, and I believe that the relationship between the two countries in the field of sports has the potential for greater synergy and interaction."
After the meeting, the Chinese ambassador attended the training of the Iranian national basketball team and congratulated Hamed Haddadi on his marriage and presented a memorial gift to the famous Iranian basketball star.