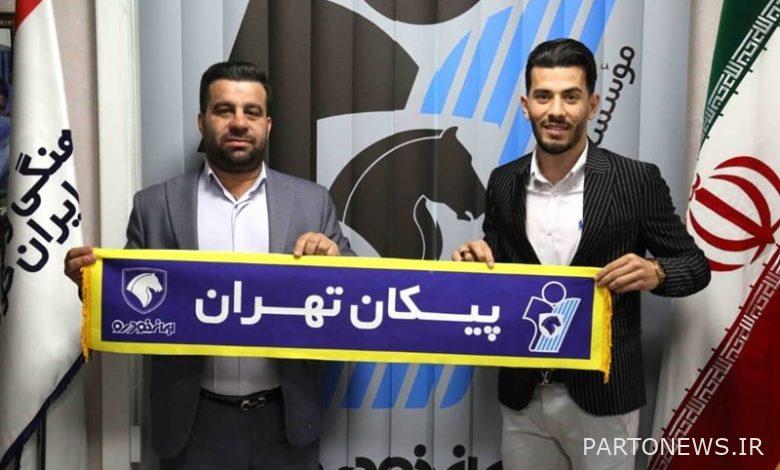 According to Tasnim news agency and quoting the public relations of Peykan club, Sasan Hosseini, the young striker of Khuzestan Steel last season, attended a meeting with Amir Atabakhsh, the club's general manager, at Peykan club building today and reached an agreement.
The 23-year-old striker has played for South Pars Jam, Masjed Soleiman Oil, Arak Aluminum and Khuzestan Steel.
Hosseini has a history of working with Seyed Mojtaba Hosseini in Masjed Soleyman Oil and will now work under this coach again.
He scored eight goals in Masjed Soleyman Oil two seasons ago and was one of the top scorers in the Premier League at that time. Hosseini is the first purchase of automakers in summer transportation.