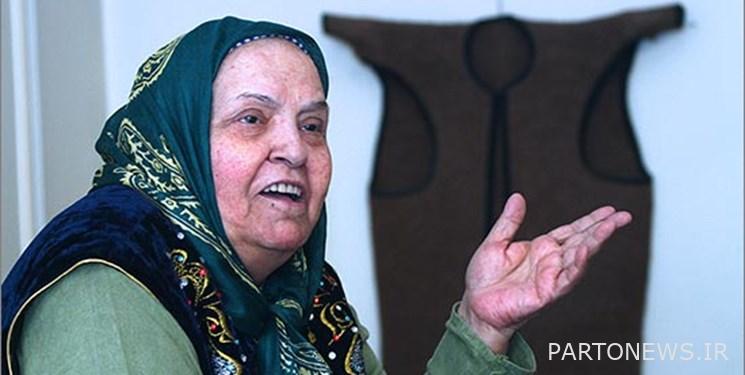 According to the Fars News Agency's music correspondent, a commemoration of the late Parvin Bahmani, a pioneer of maqami music and a researcher, will be held in Shiraz on Sunday, November 26, from 2 to 7 p.m.
Damoun Shashbloki, a regional music researcher and the son of the late Parvin Bahmani, told Fars News Agency: Forming a working group and with the coordination and obtaining permission of the Director General of Guidance, Corona Crisis Headquarters and Medical Sciences with careful planning to maintain the health of the audience with full standards of health protocols on behalf of a large number of outdoor lovers and mourners They held a ceremony.
He added: "In this ceremony, a large number of artists and writers demanded the presence and presentation of programs and love and sympathy. The details of the performances and programs have been prepared and planned in coordination with the General Directorate of Guidance of Fars Province."
In order to carry out the regular program and the regular conditions of the presence of military and security organs, they have cooperated and created the conditions for better organization with this group.
This researcher in the field of Qashqai music said: "Personally, I am very grateful for the huge number of messages and sympathies and even the announcement of the readiness of many other loved ones to hold programs from other Qashqai tribes and immigrant tribes, especially our dear Lor Zaban brothers. Boyerahmad also performed a glorious performance of mourning mirrors and leftist music and recitation in the Hossein Panahi Hall in Yasuj in mourning for his mother.
In the end, he stated: Personally, from all those involved, artists, writers, dear media people from all over the country, and especially the Minister of Culture and Islamic Guidance, Dr. Ismaili, who proved his valuable personality personally from the days of his mother's illness to writing the exact text. And they were beautiful and expert in healing this deep wound of ours. The arrival of such a valuable figure in the position of the Ministry of Culture and Islamic Guidance really deserves special thanks and congratulations.
The memorial service for Parvin Bahmani, the "mother of Iranian lullabies", who devoted her life to collecting, performing and recording the oldest local lullabies in Iran, will be held tomorrow, Sunday, November 2, from 3 to 7 in Goyem Shiraz, Zaytoun Bagh Alley, Apadana.
This program will be performed with music and poetry readings by professors and artists and speeches by Shiraz cultural figures and officials.
End of message /
Suggest this for the front page
.