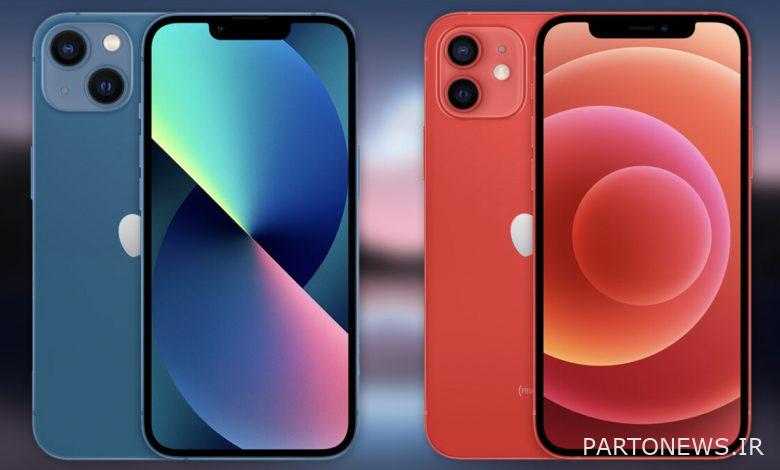 Apple unveiled the iPhone 13 series handsets at the "California Streaming" event, which have a design similar to the iPhone 12 series phones, but what are the differences and similarities between the iPhone 13 and iPhone 12 families?
As we said at the beginning, we are generally faced with a similar design, however the dimensions of the notch in the iPhone 13 family are reduced and we are also faced with larger cameras. In addition to using new and higher quality sensors, these cameras also benefit from new modes that allow users to shoot professionally.
In addition to improving hardware and increasing battery capacity, Apple has moved to a 120Hz display for Pro models. This refresh rate results in smoother content display as well as more enjoyable browsing of the user interface, although this feature comes at the cost of high battery consumption. However, Apple has managed to increase the battery charge of the iPhone 13 family.
The Cupertinos have also used Shift Sensor Stabilizer technology for all iPhone 13 models, which has higher performance than regular OIS. Another difference between the two families of Apple phones is the removal of the base 64 GB version, and users have access to at least 128 GB of internal storage, and of course in the highest model can get a 1 TB version.
Finally, we are faced with a newer chip in the iPhone 13 family. The Cupertinos have equipped these products with the A15 Bionic chip, which, although still produced like the A14 Bionic used in the iPhone 12 series with 5nm lithography, has higher power and lower power consumption.
This chip uses 6 processing cores, 2 of which are high power and 4 of which are low power consumption to create a good balance between power and consumption. The A15 Bionic also uses 15 billion transistors, and its CPU is 50% faster than its competitors. For full acquaintance with all members of the iPhone 13 family, as well as other products of the Apple September 23 event, refer to this link.
The following table compares the technical specifications of the iPhone 13 and 12 families: