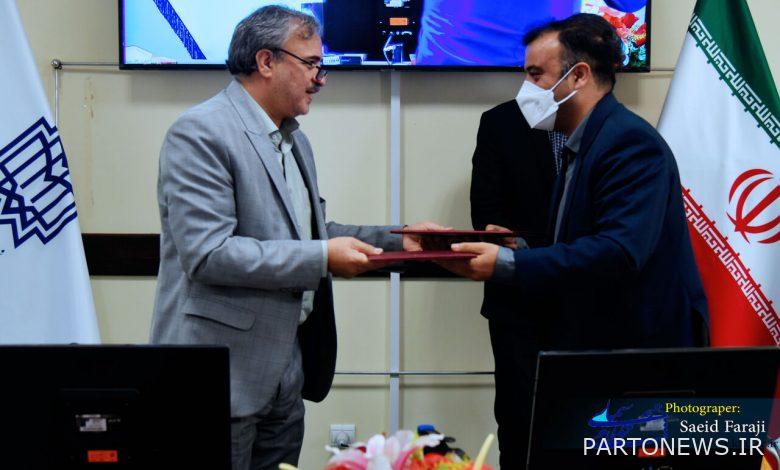 Mehdi Abbasi on Wednesday at the signing ceremony of the Memorandum of Understanding between Alborz Science and Technology Park and Kharazmi University added: "Good scientific, research capacities as well as human resources of Kharazmi University should be used."
He continued: "Technology development and the development of knowledge-based companies, technology has accelerated with the launch of the province's research and technology fund."
Abbasi said: "The juxtaposition of science, technology and university centers and the interaction of these centers with funds and growth centers will help develop and complete the innovation and entrepreneurship ecosystem of the province."
Azizullah Habibi, President of Kharazmi University, also said at the ceremony: "One of the important issues for the development of the country is the relationship between industry and university, and in this regard, the cooperation of Kharazmi University, its growth and innovation center and Alborz Science and Technology Park can meet many needs Help the technological needs of industry and society.
He added: "We must pay attention to the classifications in the development of research in the university in order to meet the needs, some research is fundamental, some developmental and some applied and technological."
Habibi said: "Now, many universities, scientific institutes, parks and centers for the development of science and technology have become problem-oriented in line with the needs of the country, and we are mission-oriented, and this is a good thing."
He said: "Now we have to respond to the needs of industries because we have good power and capacity in these areas." This is possible despite the thousands of students and graduate students, and dissertations and dissertations can be pushed in this direction.
The President of Kharazmi University pointed to the challenges in scientific development and the use of technologists and researchers and said: "All officials should work to support the scientific community and fight against organized corruption that sometimes exists in the country in order to achieve goals and missions." That the system is moving in this direction and is concerned, it has been implemented.
Referring to the important issue of skills training, he said: "The issue of skills training is one of the topics that the university pays special attention to and we try to develop it to develop skills and employability of students and graduates."
Azizi pointed to the good cooperation between Kharazmi University and the Innovation Growth Center of this university and Alborz Science and Technology Park and said: in addition to increasing the number of nuclei and technology companies of the university, the process of commercialization and meeting the needs of industries It will speed up the province.
He pointed to the formation of a joint executive committee as soon as possible and said: "We hope that through jihadi efforts we can overcome the challenges and shortcomings and provide all the capacities and capabilities to develop cooperation for commercialization, use of professors, students and technology centers."
Alborz Science and Technology Park and Kharazmi University signed a memorandum of cooperation in order for companies and nuclei of Kharazmi University Growth and Innovation Center to benefit from the services and facilities of Alborz Science and Technology Park.
.