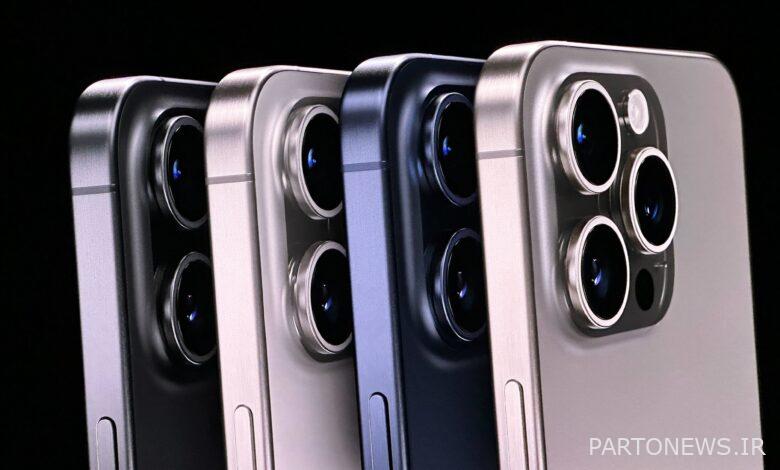 Apple has finally unveiled the new iPhone 15, 15 Plus, 15 Pro and 15 Pro Max phones at the much-awaited Wonderlust event, which offer remarkable capabilities and features. In this article, we compare the specifications of all these devices with the previous generation, the iPhone 14 series.
iPhone 15 and 15 Plus phones from the previous generation chip A16 Bionic while iPhone 15 Pro and 15 Pro Max are equipped with the first 3 nm chip in the mobile world, i.e. A17 PRO.
Apple has made significant changes in all four members of the new generation of iPhones; Changes including the addition of "Dynamic Island" to iPhone 15 and iPhone 15 Plus, as well as equipping them with a 48 megapixel main camera, titanium frame and A17 PRO processor in the two professional members of this family, namely iPhone 15 Pro and 15 Pro Max.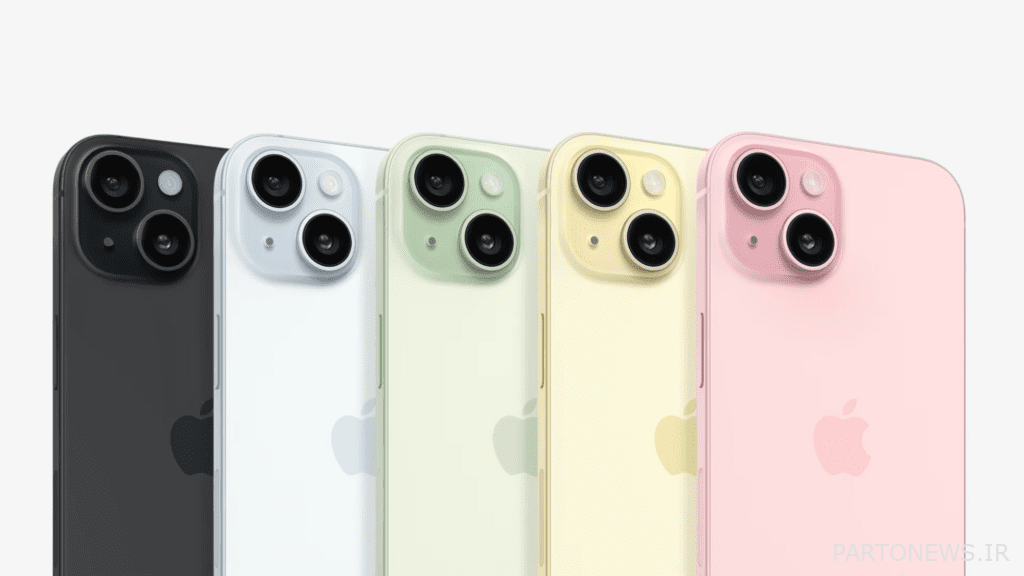 Apple also added a USB-C port to its iPhones, finally ditching the old Lightning port that it had been using for more than a decade. This port uses the faster USB 3 standard with a transfer speed of up to 10 Gbps.
In the table below, the iPhone 15 and 15 Plus phones are compared with the standard versions of the previous year, i.e. iPhone 14 and 14 Plus:
#
iPhone 14
iPhone 15
iPhone 14 Plus
iPhone 15 Plus
Display
6.1 inches
6.1 inches
6.7 inches
6.7 inches
chipset
A15 Bionic
A16 Bionic
A15 Bionic
A16 Bionic
Main camera
12 megapixel wide
12 megapixel ultra wide
48 megapixel wide
12 megapixel ultra wide
12 megapixel wide
12 megapixel ultra wide
48 megapixel wide
12 megapixel ultra wide
selfie camera
12 megapixels
12 megapixels
12 megapixels
12 megapixels
internal memory
128/256/512 GB
128/256/512 GB
128/256/512 GB
128/256/512 GB
RAM
6 GB
6 GB
6 GB
6 GB
battery
3279 mAh
—
4323 mAh
—
The table comparing the specifications of iPhone 15 Pro and iPhone 14 Pro is as follows:
| | | | | |
| --- | --- | --- | --- | --- |
| # | iPhone 14 Pro | iPhone 15 Pro | iPhone 14 Pro Max | iPhone 15 Pro Max |
| Display | 6.1 inches | 6.1 inches | 6.7 inches | 6.7 inches |
| chipset | A16 Bionic | A17 PRO | A16 Bionic | A17 PRO |
| Main camera | 48 MP main / 12 MP telephoto and ultra-wide | 48 MP main / 12 MP telephoto and ultra-wide | 48 MP main / 12 MP telephoto and ultra-wide | 48 MP main / 12 MP telephoto and ultra-wide |
| selfie camera | 12 megapixels | 12 megapixels | 12 megapixels | 12 megapixels |
| internal memory | 128/256/512 GB and 1 TB | 128/256/512 GB and 1 TB | 128/256/512 GB and 1 TB | 256/512 GB and 1 TB |
| RAM | 6 GB | 8 GB | 6 GB | 8 GB |
| battery | 3200 mAh | — | 4323 mAh | — |
---
The sponsor of this live coverage is Digiato, Pindo; Safe and easy buying and selling of goods and services in Pindu