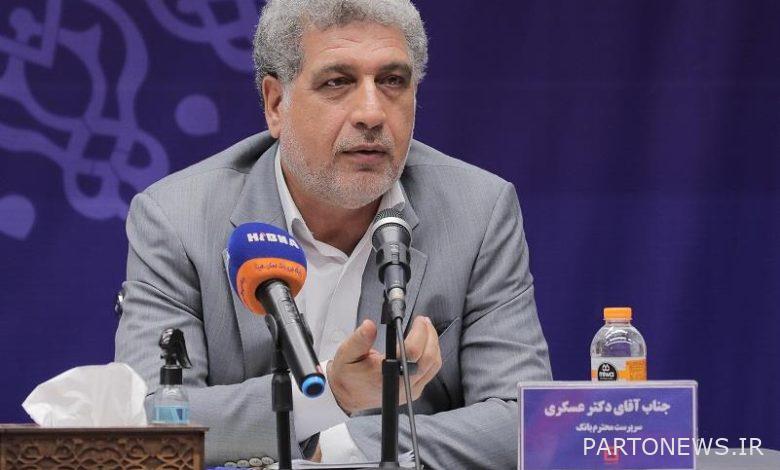 According to the financial news report According to the news site of Maskan Bank – Hibna, Ali Askari, the head of Maskan Bank, while pointing out that the contract for more than 95% of the quota of this bank in the first year of the implementation of the National Housing Movement Plan has been concluded and is in the implementation stage. 36 Hammet announced in the plan of the National Housing Movement.
He stated that until November 18 of this year, 14 thousand 906 projects have been concluded at Maskan Bank, he said: until this date, the work of concluding contracts for 176 thousand 466 residential units has been completed by Maskan Bank, and so far the bank is committed He has to pay nearly 60 Hamats to finance this project in the first year.
The head of Maskan Bank added: So far, Maskan Bank has paid more than 36 thousand billion tomans to the applicants for the construction of housing under the National Movement Plan, according to which the bank has definitely fulfilled 58% of its obligations in the first year of the implementation of this plan. This amount includes the payment of facilities to self-owners and housing mass builders in line with the implementation of the housing production jump plan.
Askari stated that the housing issue is very important and vital considering that it accounts for a high percentage of the household's portfolio expenses, and said: while housing bank has allocated an important part of its facilities to the housing sector, it has tried to The concessions granted in the field of facilities for the construction of housing with modern technologies should be effective in the construction of durable and suitable housing for different classes of people.
He added: Also, Maskan Bank has tried to speed up the construction of housing under the housing production jump law by quickly financing the national housing movement plan and paying its obligations.
Askari continued: At the same time, measures have been taken by the municipalities in other sectors, including building permits, which we hope will speed up the implementation of the National Housing Movement Plan. Therefore, there should be a continuous interaction between mass builders, municipalities, housing industry and investors, and an integrated management should be formed in this area to increase the speed of housing construction. At the same time, the mental atmosphere of the society should be prepared and prepared for the fact that building housing takes time, so that people look more hopeful towards the implementation of the National Housing Movement Plan.
Head of Housing Bank, referring to the impact of the housing construction boom on the economic growth rate and the increase in the national GDP, stated: Housing production is directly the basis for the activity of at least 400 industrial and manufacturing sectors. Therefore, while the housing production market forms a wide chain, it creates direct and indirect employment in many economic activities.