Economical
Housing
Conditions for receiving a youth mortgage / Who gets a 2 billion loan?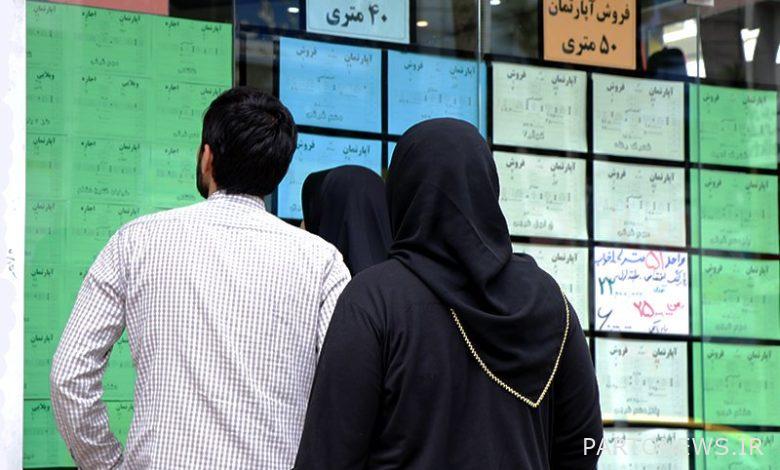 According to Tejarat News, the ceiling Youth Mortgage Last year, it had a significant increase and reached one billion tomans. But this year Youth mortgage amount It increased again and doubled.
According to the information published by the Central Bank, the amount of youth mortgage in 1401 in Tehran has reached two billion tomans. The amount of this loan in the centers of provinces and cities with more than 200,000 people is 1 billion and 700 million Tomans and in other areas it is 1 billion and 400 million Tomans.
This is while last year Youth mortgage amount It was between 700 million tomans to one billion tomans. But now the ceiling of youth mortgages has reached two billion tomans and the floor of this loan is one billion and 400 million tomans.
Get a 5 year mortgage!
But the point that was marginalized last year is that in the next 15 years, with this loan amount, a few meters of houses can be bought.
Because many young mortgage applicants claim to have opened a housing deposit account for their children in the 1980s, and now at the maturity of the loan, the bank only lends them 50 to 100 million tomans; A loan with which you can not buy a two-meter house in a city like Tehran.
The point made in the 1401 Youth Mortgage Deposit is that the waiting time for a youth mortgage is between 5 and 15 years. This means that households do not have to wait 15 years to receive a youth mortgage.
Households can benefit from the facility of 800 million Tomans after 5 years of deposit. Of course, the amount of this loan also depends on the amount they deposit monthly.
Minimum deposit for a mortgage
Families need to invest five to 15 years to get a mortgage to get a mortgage. According to the head of the specialized banks group of the Central Bank Credit Department, the minimum monthly deposit amount is 200,000 Tomans. If households deposit 400,000 tomans a month, they can receive a youth mortgage ceiling after 15 years.
The interest rate for youth housing facilities is between 6 and 9 percent and the repayment period is a maximum of 20 years. But the amount and installments of the youth mortgage are not yet known and it is said that the table of mortgage installments will be published soon.