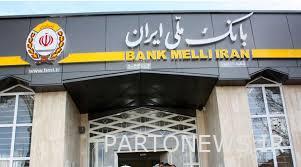 According to the financial news report, citing the public relations of the National Bank of Iran, this bank has been connected to the national window of smart government services after the Central Bank, citing the resolution of the Council of Ministers and note 7 of the budget law of 1401 regarding the provision of widely used exclusive services of executive bodies. And the customers of National Bank of Iran can connect to the window of the bank unit and use its services in different authentication levels.
In the initial version of this system, services such as viewing the number of user accounts and their code information, requesting bank guarantees and displaying the number of received facilities are provided.
To enter the national window of smart government services, you can proceed through the address https://sso.my.gov.ir and after entering the national and provincial systems section, then select the central bank and operating banks and finally the national bank. Iran, use the services of this bank.