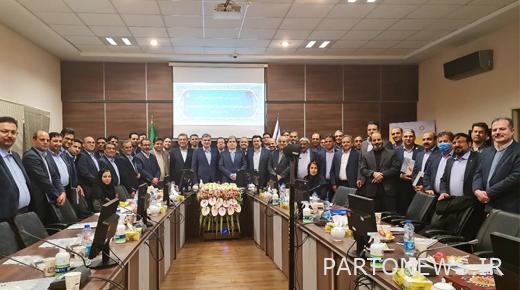 According to Poli Mali News, while visiting the seven branches of Chaharbagh, Apadana, Sheikh Sadouq, Hakim Nizami, Sheikh Bahai, Khajo and Markazi, while attending the regional headquarters, he met with his colleagues and discussed the necessary solutions and measures to provide optimal services to customers. presented.
Fath Ali emphasized the need to provide diverse services that match the requests and expectations of customers in line with customer orientation and stated: Branches should act in line with customer orientation in such a way that customers receive the best services in the shortest possible time.
Pointing out that the strategic plan and transformation of the bank's business is being implemented with strength, he pointed out that one of the most important axes of this plan is the existence of various procedures in providing services that must be produced and provided based on the needs of customers.
Fath Ali pointed out the presence of capable forces in the bank and added: the bank should create conditions with the cooperation of all employees to provide distinctive services quickly and up to date.
In addition to praising the officials and colleagues of the six top branches of Isfahan and Chaharmahal Bakhtiari region, Sina Bank supervisor also appreciated the performance of Alireza Baravar, the top manager of Isfahan and Chaharmahal Bakhtiari region, as well as Nader Zulfiqari, the retired colleague of the Shahrekord branch, with a plaque.
In the continuation of this visit, Fath Ali examined the performance of Isfahan region in terms of resources, expenses, demands and other performance statistics as well as the location of the branches.
It should be mentioned that in this trip, the vice-presidents of credits and international affairs, branches and regions, engineering and support, finance and investment, planning, human capital, the director of general affairs and public relations and the director of international affairs accompanied the head of the bank separately from branches in different cities. They visited the bank in the region and met with colleagues.
During this one-day visit, the Chaharbagh Khajovi branch of Sina Bank was put into operation and officially started its activity in order to serve the compatriots.