cultural and artistic
Music and Art
Details of the performance of است Provincial and city radio / Provincial Voice with مختلف Different radio networks has an audience the size of Iran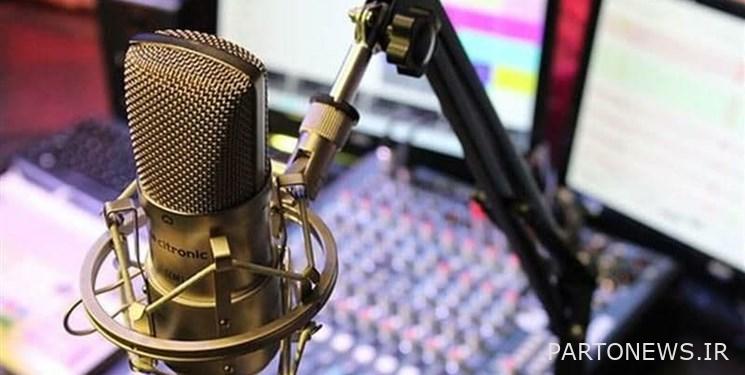 According to Fars News Agency, Vahid Kamali, Director General of the Provincial Voice of the Radio and Television Organization, stated in relation to the Provincial Voice radio networks: Different cities and provinces of the country are formed and have audiences all over Iran.
He added: "Radio media is all-encompassing, old and at the same time updated; A combination of technology and art that has transmitter and receiver on both sides, but in the meantime, has a colorful world of engineers, producers, artists, sound engineers, speakers and programmers. "People have been using radio for decades all over the world," he said. "People hear bittersweet news on the radio, listen to radio shows and create different images in their minds. They go far and wide and now have this small but useful gadget on their mobile phones, the same familiar sound that has been updated and retained its place among the vast multitude of visual and virtual media.
He continued: "Global radio networks in Iran have long had their audiences and in recent years their number has increased, but there is a wide range of Iranians who remember another familiar voice, a voice from subcultures and rituals and Indigenous traditions of each region of this vast country, namely the provincial and city radios, networks that were gradually launched in the number of provinces, and then some cities also had their own radio to all these sounds, along with national networks, the Iranian radio family. Form.
Referring to the activities of provincial and urban voice networks in all parts of the country, Kamali said: "In centers and cities that are ready to set up studios and radio transmitters and have rich content to be broadcast on urban networks."
The quality of these networks, along with the slight increase, has reached the point that some provincial voices have a suitable audience, more than the national networks for a program.
The Director General of the Provinces Voice, stating that another achievement has been achieved by these networks, noted: "Making the pride of provincial radio productions in domestic and foreign festivals is not something that can be easily ignored because it shows high managerial ability, production, directing and execution of programs." In competition with the productions of Iranian national and international networks, they have been able to overtake the ball and sit on the top.
He said: "Receiving top awards by provincial radio programs in prestigious festivals such as ABU and other world festivals, being selected in important domestic festivals and being heard in national and international arenas, shows moving forward and achieving high horizons from the beginning." , In the minds of the inventors has been the launch of provincial networks.
Kamali said that many provincial and urban radio channels broadcast programs 24 hours a day. "This has led to more learning, better audience retention and more trust in them, and improved their news, cultural and media authority," he said. Given that in different cities and villages of the country, it is the voice of the provinces that is heard more and the audience in every country has become more attached to the radio of their province.
He added: "Evidence of this claim is the flood of text messages that are received in the scans and calls of provincial and city radios and countless phone calls that seek to communicate with local programmers and artists."
The Director General of the Voices of the Provinces pointed out: In the meantime, the radio of the provinces has also faced a rapid and significant progress, so that now much of the content required by this section is provided by the audience, and on every occasion, a large volume of photos, text and audio by The listeners are received in such a way that choosing from all of them has become one of the difficulties of the provincial radio operators.
He stated: Radio is an intimate and familiar media, it is easy to use and with the least technical tools, any network can be received and the voices of its presenters can be listened to; Due to the type of culture of the people of Iran, the provincial radios have gained their place among the listeners and in the path of modernization and technical and content updates, play an effective role in social developments, which can be seen in the dynamics of dynamics. He observed Nowruz, Ramadan, Muharram and Safar and other important national and religious days.
End of message /
Suggest this for the front page