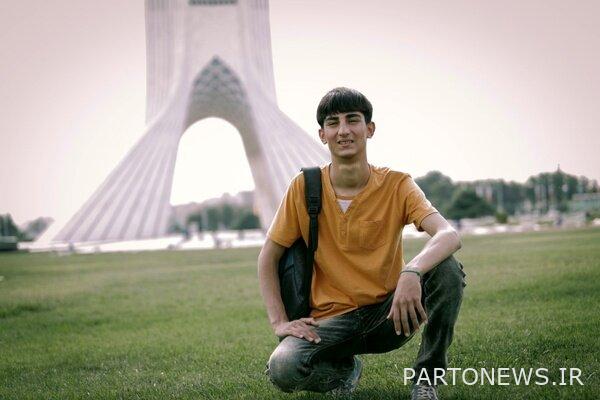 Amirhossein Heydari, the director of the film distribution company "Namaish Gostaran", which currently has the movie "Be Roo" directed by Morteza Ali Abbas Mirzaei in the cinemas of the country, in a conversation with Mehr reporter about the reception of this film and satisfaction with its sales, he said: First Answer this question, which movie is selling well these days, so we want to answer this question about "Bi Ro"? Of course, it is natural that in any situation, even under normal conditions, when several films are released at the same time, the sales of some are higher and the sales of others are lower, but the point is that these days we are basically not facing normal conditions to be able to judge the sales of films.
How many biographical films do you know that have been blockbusters?
He continued: "Bi Ro" movie has been released for almost a week and we have to give it time to find its way. It will take time until the film can get proper publicity and promote itself well. On the other hand, this movie is a special movie. The film does not have the face of the actor to invite people to the cinema. "Bi Ro" is a biographical narrative that should slowly find its place and be sold. How many biographical films do you know that are blockbusters at the box office? These works are usually films that find their audience over time.
This broadcaster continued: "Today's condition of Iranian cinema is not such that we want to say whether a film has good sales or not, especially since we cannot have a proper advertising campaign for our film, nor do we have effective advertising media at our disposal." Our film has a central figure named "Alireza Biranvand" who is at the disposal of the national team 24/7 and it is natural that he cannot be present in the process of introducing and promoting the film.
He also emphasized on the comparison of the opening sales of the movie "Bay Ro" with other movies released in the same conditions and the very low share of this movie in the sales: every movie has its own conditions and it should be compared with itself. You have to expect the same from every movie. A movie of the genre "Beru" needs time and proper publicity. We hope that television will accompany and help us in this field, and we can hope to welcome it with the start of the film's advertising. If a film had proper publicity and still was not well received, then it can be judged that it did not sell. Animated films or body cinema and story telling often have a range of potential audiences, but biographical films of this kind need time to be introduced, and we should focus a little more on the promotion and introduction of the film.
In the cinema of the world, not every movie has an audience anymore
Heydari continued: Basically, cinema is going in a direction where people don't like to see any genre and any story on the screen anymore. The cinema of the world is moving in the direction that people go to the cinema mostly to watch animation or Marvel movies and do not attend the cinema for any genre. This is what we are witnessing in the world. In Iranian cinema, other events such as Corona or recent social events have also become the cause, and every movie that is released needs more time and work for promotion and introduction. Not every movie has the necessary power for environmental advertising. For this reason, we need the help of television so that movies can be seen better. We hope that as the World Cup heat approaches, people will be more willing to watch this film centered on the life of the national team goalkeeper.
In the end, this broadcaster emphasized: We expect a reasonable sale from this film, and we do not expect that much from it, because such a high sale is not possible in this situation. Definitely, "Birou" cannot sell as much as "Solo" or "Amphibian" in the cinema, and neither I nor the makers of the film expect that from it.