International
Iran
Draft resolution of the troika of Europe, America and IAEA regarding Iran – Mehr News Agency | Iran and world's news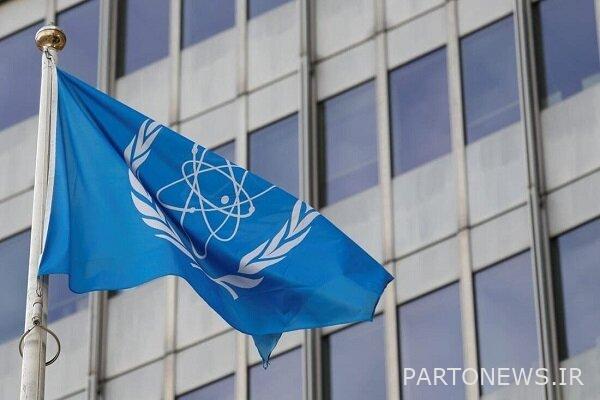 According to Mehr News Agency, Reuters announced today that it has received a text stating that the European Troika (England, Germany, France), the United States and the International Atomic Energy Agency have prepared a draft resolution for the meeting of the Board of Governors of this body. are
The Reuters news agency claimed that the said text is a draft resolution regarding Iran's "urgent and fundamental" explanations regarding the uranium particles allegedly found in the country's nuclear facilities.
In part of the text of the draft resolution claimed by this news agency, it is stated in this regard: (The Board of Governors) has decided to tell Iran that it is necessary and urgent… that Tehran fulfill its legal obligations and take the following actions without delay. .
Reuters claimed that this text was sent to 35 members of the IAEA Board of Governors today and before next week's meeting.
In this connection, "Rafael Mariano Grossi", Director General of the International Atomic Energy Agency, claimed on Wednesday that Iran did not present anything new about its nuclear program in its recent meeting in Vienna!
At the same time, the director general of the International Atomic Energy Agency added that negotiations in this field will continue.
The director general of the International Atomic Energy Agency also pointed to the agency's next 3-month reports on Iran, which are scheduled to be published next week, and added: "We have an opportunity to interact again to continue our work, but this will happen after the publication of my reports." .
Earlier, Amir Saeed Irwani, the ambassador and permanent representative of the Islamic Republic of Iran to the United Nations in New York, announced that there is no issue regarding the implementation of Iran's safeguards agreements, and this has been confirmed in the latest report of the Director General of the International Atomic Energy Agency. In this regard, the technical delegation of Iran has traveled to Vienna to answer the agency's questions.
Iran's ambassador to the United Nations pointed out that the neutrality, independence and professionalism of the Agency should not be distorted and this organization should remain outside the control of the powers so that everyone can benefit from the Agency's technical assistance and support for the development of peaceful nuclear programs. Referring to Israel's sabotage attacks on nuclear facilities and the cowardly assassination of Iran's nuclear scientists, he called on international organizations, especially the United Nations, to condemn these crimes. Irvani added that the Zionist regime has not yet become a member of the NPT and has no desire to accept this treaty and the agency's safeguards, and the agency should deal with this issue without direction and in a professional manner.