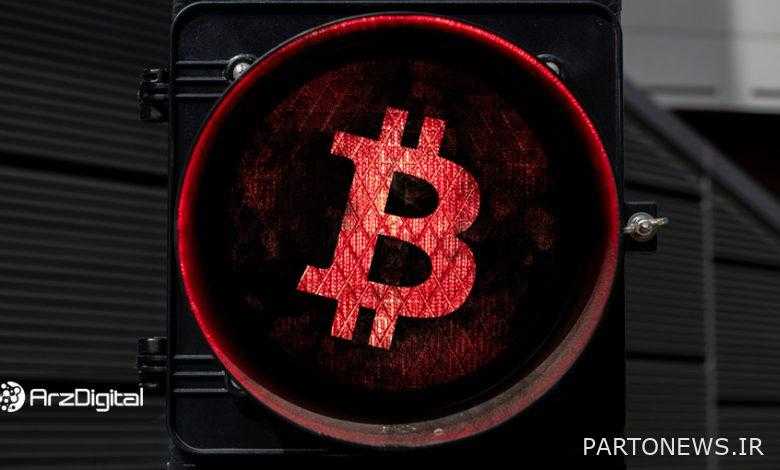 An intra-chain indicator that monitors the flow of Bitcoin deposits and withdrawals at digital currency exchanges shows that traders' sentiment has declined again as of May 2021, with most investors depositing their holdings at exchanges.
To Report Coin Desk, data from the Golsnod analytics platform show that the 90-day moving average of net cash flow and withdrawals in exchanges is positive; This means that traders are more likely to deposit bitcoins than money changers.
The constant flow of bitcoin deposits to exchanges can be worrying for buyers of this digital currency.
The positive net cash flow and withdrawal of bitcoins in exchanges shows that investors are more inclined to sell, and on the other hand, the negative of this index means market sentiment towards long-term holdings of bitcoins and excluding supply in circulation from exchange offices; A move that could pave the way for a price jump.
The key index was previously positive on May 13, 2021, after which the price of Bitcoin fell from $ 50,000 to $ 30,000, and the price gap with the historical peak of $ 64,000 widened.
In addition, during the 10-fold increase in the price of bitcoin during the 11 months to April 2021, which was accompanied by a historical record-breaking price, this indicator showed a negative number, which meant the withdrawal of bitcoins from digital currency exchanges.
A similar pattern was seen at the same time as the 40% jump in October 2021 (October), which further led to the price crossing above $ 65,000.
Bitcoin has been virtually volatile for the past 24 hours, and each unit of this digital currency is currently trading at around $ 47,300. As can be seen from the price chart, Bitcoin has been trading in the range of $ 45,500 to $ 52,000 since early December.
The US Federal Reserve's December meeting and data on US jobs, due to be released by the end of this week, may cause fluctuations in the bitcoin market.
According to FXStreet analysts, 400,000 new jobs are expected to be created in the country over the past month after 210,000 new jobs were added to the US economy in November. If these data reflect the rise of the US economy, the price of the dollar will rise in global markets and, of course, the bitcoin market and other assets will be under pressure.