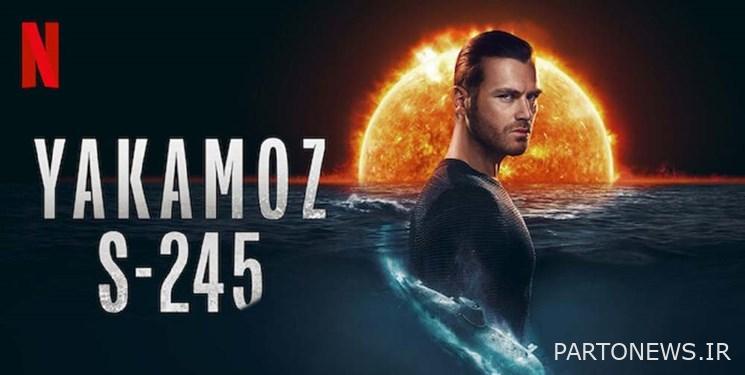 According to Fars news agency, the series "Derakhesh Darya" which was dubbed by 25 of the film's voice actors in the dubbing unit of the General Directorate of Supply and International Media of Sima, is broadcast in action, adventure and drama genres on Tamasha Sima.
The dubbing manager of this series is Rosita Yarahmadi. Sheila Azhir, Babak Ashkobus, Arghwan Afrasiab, Azadeh Akbari, Reza Almasi, Alireza Bashkandi, Mohammad Baharian, Karim Bayani, Mohammad Taneh, Arslan Julayi, Mohammad Reza Hosseinian, Amir Hakimi, Mona Khojaste, Masoud Soltani, Abolfazl Shah Bahrami, Mohammad Sadeghian, Fatemeh Saba, Behrouz Ali Mohammadi, Narges Folandvand, Akbar Manani, Ali Manani, Ali Mansouri Rad, Alireza Nashi, Azita Yarahmadi and Rosita Yarahmadi were the voice actors of this work.
This series is about Arman, a young biologist who, together with Daphne, his former friend and the team that Daphne has assembled for exploration, board a submarine and go to the depths of the sea. After returning from the first expedition, they find that the sun is in a dangerous position and people have left the city to save their lives and the cities are deserted.
This is a very well-made and attractive series from Turkey, which this time, contrary to the usual procedure of Turkish series, has made a science fiction topic in line with environmental slogans as its subject. The series has many capabilities in terms of storytelling and technical points, as well as characterization and acting, and is quite close to the standards of the world in the science fiction genre.
The search unit of the General Directorate of Supply and International Media has been responsible for monitoring this work and after going through the approval and allocation procedures (identification of the broadcasting network), it has prepared and provided the original version, and now, after going through the translation processes, editing And then the dubbing is supposed to be broadcast to the audience after preparation on the Tamasha network.
end of message/
You can edit this article

Suggest this article for the first page