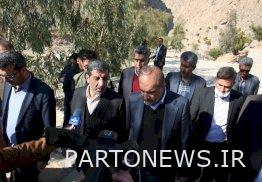 According to the report of Arya Heritage, Engineer Zarghami visited Fasa Culture Museum on Saturday evening, 8th of February 1401.
Fasa Culture Museum dates back to 1317 AH and it was the first school garden in Iran that was converted into a museum since 1994.
This museum has various works such as old coins, rings, etc., some of which date back to the period
Achaemenid returns.
Also, in the Fasa Culture Museum, three sections are dedicated to the works donated by Manouchehr Lotfi, the donor of old objects.
end of message/