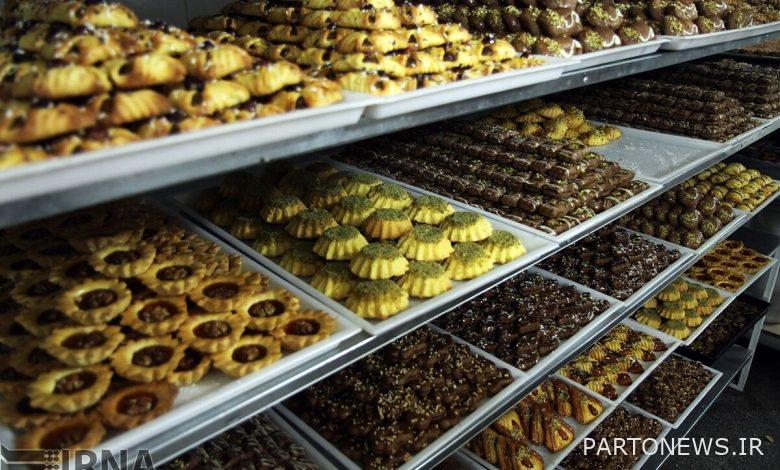 According to an IRNA report on Tuesday, and quoting the public relations of the Imam Khomeini Relief Committee in Kerman province; Maryam Iranmanesh is a resident of Sirjan, who was separated from her husband in 1998 with the help of her daughter and was supported by the Sirjan Relief Committee.
"I started my career by baking pastries at home, and thanks to God and the help of the relief committee, I was able to buy the equipment I needed and set up a pastry shop," he says, who has been baking pastries for seven years.
The successful entrepreneur continued: "With the help of the relief committee and receiving facilities, as well as the consulting and internship support provided by the experts of this institution, I was able to purchase the necessary equipment and set up a confectionery workshop in a corner of my house." Today, 15 people, most of them women heads of households, are working in my workshop.
"The relief committee accompanied me and visited my workshop regularly to remove bruises and provide the necessary advice, as well as to develop and advance my work," he said.
This lady entrepreneur Sirjani continued: Currently, I have signed a contract with two big companies in Sirjan city to supply the sweets they need and send their sweets to Tehran, Bandar Abbas, Shiraz, etc., in addition to Kerman province, and a monthly net income of about 25 million Tomans. I earn.
Ms. Iranmanesh announced the production of traditional, fancy, special, baklava, Qutab, etc. sweets in her pastry shop.
This woman entrepreneur Babian says that earning a decent living was the most important motivation and factor for the progress of my work: "Due to the difficult conditions I experienced in life, I was able to stand on my own two feet and become self-sufficient. And I have created employment.
While appreciating the good support of the relief committee, he said: "Undoubtedly, without the guidance and support of this organization, I could not have started this workshop, and by launching this workshop, in addition to my self-sufficiency, I could provide employment for other needy people."
This successful lady states that one of the main problems of her work is the small space of her workshop and says: considering that I have dedicated a part of my house to a confectionery workshop, I am facing a lack of space that I can support if the officials and the relief committee expand my workshop. In addition to producing more jobs for people in need, I will do more.