International
Iran
European Troika reiterates claims against Iran – Mehr News Agency | Iran and world's news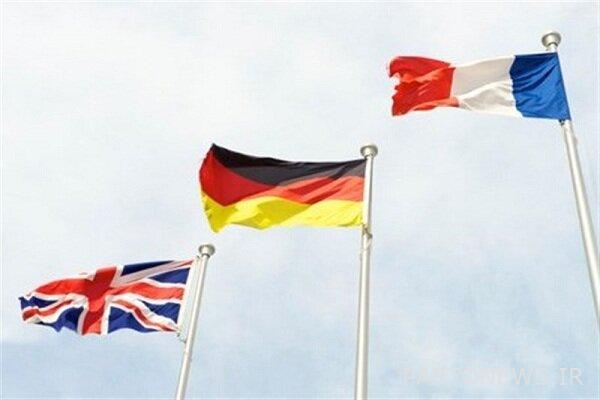 According to Mehr News Agency, the three European member states of Borjam reiterated the allegations against Iran in a joint statement after submitting an anti-Iranian resolution to the Board of Governors of the International Atomic Energy Agency.
The three countries, Britain, France and the United States, issued a joint statement to the International Atomic Energy Agency (IAEA) Board of Governors on Tuesday, according to the report.
The statement claimed that Iran's actions risk weakening the global non-proliferation system and that reducing Borjami's commitments will complicate the return to the agreement.
France, Germany and the United Kingdom would like to thank Rafael Grossi, Director-General of the Agency and his Deputy, for their recent report on technical issues, the statement said. We commend the Agency for reporting on Iran's commitments under the Comprehensive Joint Action Plan, despite restrictions on verification and oversight of its activities in Iran.
"We are deeply concerned about the continued nuclear progress that the Director-General is documenting in his report," the statement added. As a result of Iran's nuclear activities in violation of the IAEA Board for more than three years, its nuclear program is now more advanced than ever in the past. This threatens international security and threatens to weaken the global non-proliferation system.
The worrying accumulation of enriched materials, especially uranium with a richness of more than 60% and enriched uranium up to 20%, is a cause for great concern, the European Troika continued. This further reduces Iran's time to acquire the first nuclear weapon and distrusts Iran's goals. Some of these reserves have been turned into enriched targets and irradiated, which complicates the return to BRJAM. None of these activities have a valid civilian justification in Iran.
The statement claimed: "Iran's nuclear development is not only dangerous and illegal, but also carries the risk of shattering an agreement that we have carefully set up to bring back the IAEA Board." Continued research and development and widespread use of advanced centrifuges will continuously improve Iran's enrichment potential. Iran is now enriching with more than 2,000 powerful advanced centrifuges that can enrich several times faster than the model allowed in Borjam. The more Iran progresses and accumulates knowledge with irreversible consequences, the more difficult it is to return to Borjam.
The European troika claims that Iran has always insisted on the peaceful nature of its nuclear program and has adhered to its obligations under the agreement, despite the US unilateral withdrawal from the IAEA and the imposition of harsh sanctions on Tehran.