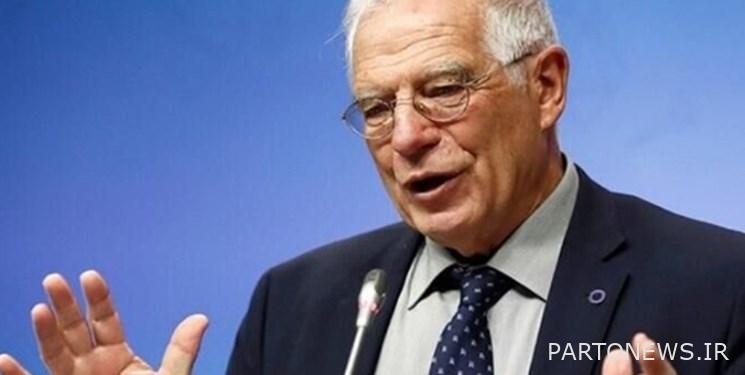 According to Fars International News Agency, "Joseph Burrell" in charge of foreign policy of the European Union called on the Zionist regime, Palestine and Lebanon on Saturday to show self-restraint and prevent the situation from getting worse.
He continued his speech and said: "The European Union has condemned the recent escalation of the situation in the Middle East and calls on Israel, Palestine and Lebanon to exercise self-restraint and maintain peace during religious ceremonies."
Yesterday, Qatar's Ministry of Foreign Affairs announced that Israel alone is responsible for the increase in violence due to provocative actions in Al-Aqsa Mosque.
The Ministry of Foreign Affairs of Qatar further announced in its statement: We strongly condemn the Israeli attack on the Gaza Strip and southern Lebanon and we call all parties to calm down.
In the continuation of this statement, it is stated: We emphasize the need for the international community to act in order to make Israel stop violating international laws.
In recent days, the tensions in occupied Palestine have intensified and on the other hand, the Zionist regime targeted some parts of southern Lebanon and the Gaza Strip, to which the resistance groups responded, and the Zionist channel "Kan" reported on Friday in this regard that the night In the past, 40 rockets were fired from the Gaza Strip towards occupied settlements. According to the Zionist media, more than 100 rockets were fired from southern Lebanon towards northern occupied Palestine on Thursday. These attacks took place after the Zionist forces stormed Al-Aqsa Mosque and beat and arrested dozens of worshipers and retreatants on Wednesday morning. An aggression that was accompanied by international and regional reaction.
End of message.
You can edit this article

Suggest this article for the first page