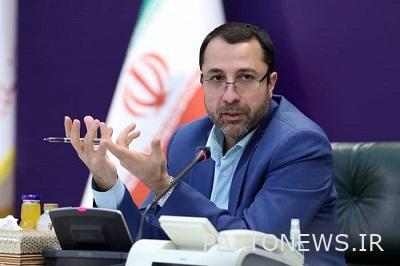 According to the monetary news quoted by the Central Bank, Ali Salehabadi, Governor of the Central Bank, on the sidelines of the cabinet meeting on the recent fluctuations in the foreign exchange market, stated that the country's foreign exchange earnings have improved compared to last year. Especially oil exports have been received and in April we had a good situation in the field of foreign exchange earnings.
He said: "We have specialized in $ 11 billion in foreign exchange in April and added:" The situation is good and fortunately, compared to last year, we have reached a valuable position in the field of foreign exchange allocation.
The Governor of the Central Bank, stating that the organized foreign exchange market is in a good condition, stressed: "Exporters bring their own banknotes and prices are well stable in the Nima system." Therefore, we have no problem in providing foreign exchange resources.
Salehabadi, in response to a question about the blocked currencies of the country in some foreign countries, said: "Our demands have been received from Britain and even that money has been used." We will inform about other blocked aspects over time and we will do so. In general, it should be said that the work process is going well.
In response to another question about the fate of the nuclear talks and the impact of agreement or disagreement with the P4 + 1 parties on the Iranian foreign exchange market, he said that the figures announced for the future of exchange rates are not correct and expert. It is to stabilize the foreign exchange market, I ask, has not the country's currency been provided in the last three years when we were under sanctions? We have just returned the capacity to produce oil and its products to the pre-embargo period.
Salehabadi added: "We have reached very good figures in the field of oil sales and we receive all revenues from the sale of oil, so even if it is not Borjam, the supply of currency in the country will be done properly and we will not have any problems in the foreign exchange market."