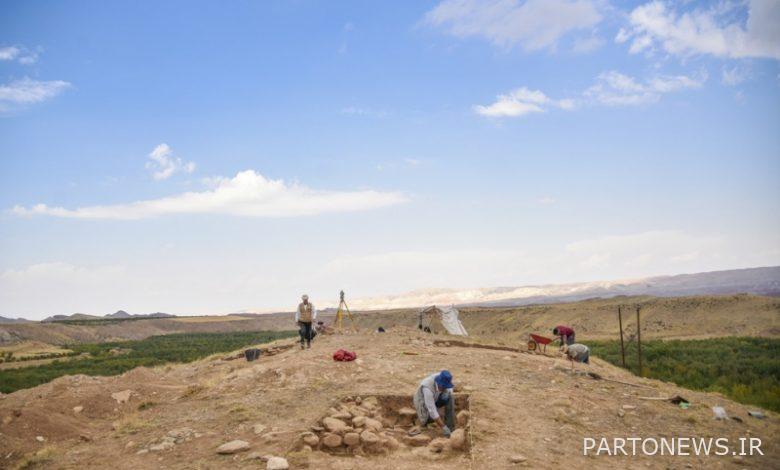 "The final report of speculation was published on Koozehchi hill," Mohammad Reza Mohammadpour, a public relations officer at the General Directorate of Heritage, Culture, Tourism and Handicrafts of Zanjan, was quoted as saying by the Aria Heritage Department. In this report, it is mentioned that Koozechi is an area located on the highest part of a natural hill on the road from Chehrabad to Rezaabad. "Perhaps the first factor in attracting researchers and archaeologists to Koozehchi hill is its location within the Chehrabad salt mine."
"A number of smelting slag and welding furnaces were found on this historic hill, which provides evidence that the site was a late Iron Age 3 site where metal smelting and pottery were baked," the province's deputy for cultural heritage added.
"Out of a total of 18 identified sites around the mine, Koozehchi Hill was selected for the first step in further studies and small-scale excavations," Mohammadpour said. According to early clay comparisons, Koozechi is an area from the Iron Age 3 and the Achaemenid period. "Four trenches were built on the surface of the hill and explored."
He stated: "The main objectives of this excavation are to determine the sequence of layers and identify cultural periods in the area, to understand the existence or non-existence of a connection between the site and Chehrabad mine from the perspective of mining activities, if there is a connection with the mine, understanding how this connection and understanding characteristics. "It was a livelihood."
.