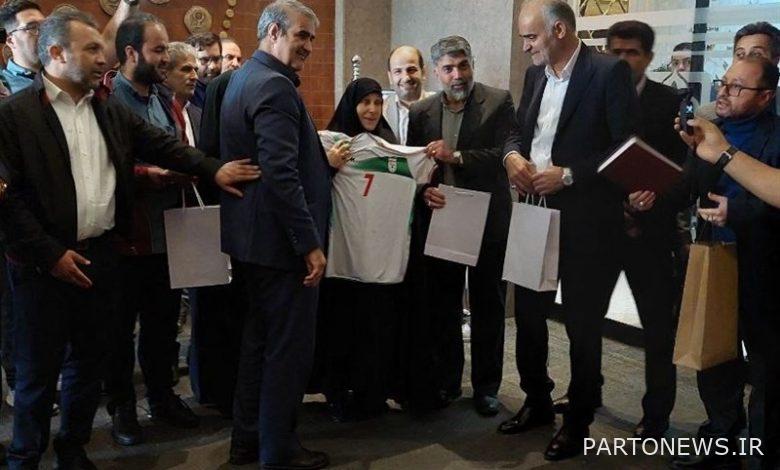 According to the sports reporter of Tasnim news agency, the farewell ceremony of the members of the Iranian national football team for the trip to the 2022 World Cup was held this evening (Monday) at the Olympic Hotel.
The mother of martyrs Daoud, Rasool and Alireza Khaleghipour, who sacrificed her three children to defend the country of Iran, was present at this event and spoke with the national team players. The officials of the football federation symbolically presented the national team shirt to this lady.
He said about this: You players are the eyes and light of this nation and if I am alive, I will come to the airport to return you. As you play beautifully, show Iran beautifully to the whole world. We are all one big family called Iran and there are shortages everywhere, but the members of this family do not show others what the family lacks.
Mehdi Yousefi and Zahra Ahmadi, two elites of our country, were also present at this ceremony and wished success to the national team.