Balls and nets
Sport
Fars report on Persepolis transfers; What about Biranvand, Torabi and Sarlak?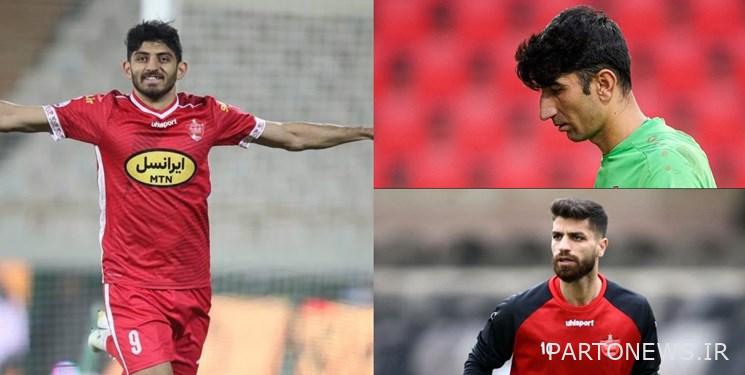 According to the sports reporter of Fars News Agency, in recent days, the letter of some Persepolis players to extend the contract or the return of some legionnaires to this team has been raised, and for this reason, the managers of Persepolis club took measures in this regard.
Milad Sarlak, whose contract with Persepolis expires at the end of the season, is one of Yahya Golmohammadi's options for extending his contract, but despite the talk that has been made recently, this contract extension is still not final and we have to wait for the next few days and see that Sarlak finally Will he be satisfied with the extension of his contract with Persepolis or not?
Another player that Persepolis is interested in extending his contract is Mehdi Torabi. He, who had previously stated that the condition of the negotiations was the settlement of his previous demands, will most likely extend his contract with the whites soon. Torabi is said to have signed a new contract with Persepolis within the next week to 10 days.
The other player who is rumored to be Persepolis is Alireza Biranvand, the goalkeeper of our national team, who also has a history of being in this team. The issue of Biranvand's presence in Persepolis is very serious and if the situation goes well, he will be the goalkeeper of Persepolis next season.
Transfer speculation has reached its peak in the media and cyberspace these days, and the negotiations that have taken place have become somewhat realistic; However, it seems that the transfers of Persepolis do not end here and we will probably have to wait for other events.
end of Message/
Suggest this for the front page