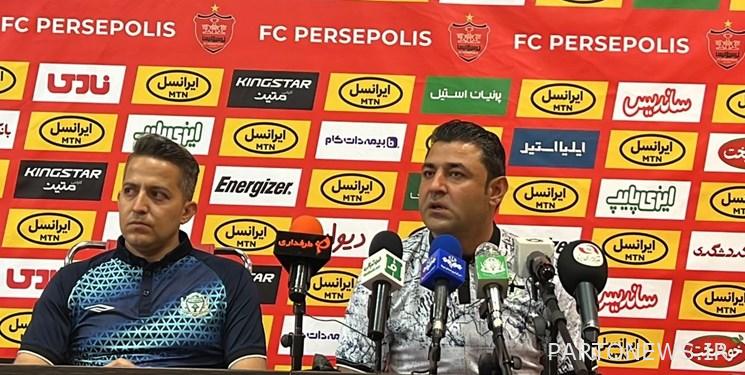 In an interview with a Fars News Agency reporter From Arak, Vahid Fazeli stated in a press conference after the 1-0 victory against the Persian Gulf of Mahshahr: "Thank God, we won in front of our spectators and reached the final." We dedicate this board to the fans and employees of Aluminum Company. Thank God we were proud.
He continued: "Our opponent was a team with a personality and it was believed that it could defeat the Premier League teams and defended vigorously, but we played with the same passion and philosophy and scored on the opponent's mistake, but there were many scoring opportunities." We created that we could not score more goals due to bad luck.
The coach of the Arak Aluminum football team said: "We were able to dictate ourselves to the opponent. In terms of scoring, the opponent put pressure on us in the last minutes." I tell the opponent not to get tired and I hope they continue their success in League Two. Our players played well and endured a lot of stress even more than the game against Persepolis, because our chances were not scored and we deserved to be in the final.
"We had confidence, but when the scoring opportunities were lost, there was a lot of psychological pressure on the players," he said of the aluminum players' lack of confidence. We went around the opponent many times from the sides and insisted on tactical actions, and finally, by repeating the same tactics, the opponent scored.
End of message /
Suggest this for the front page