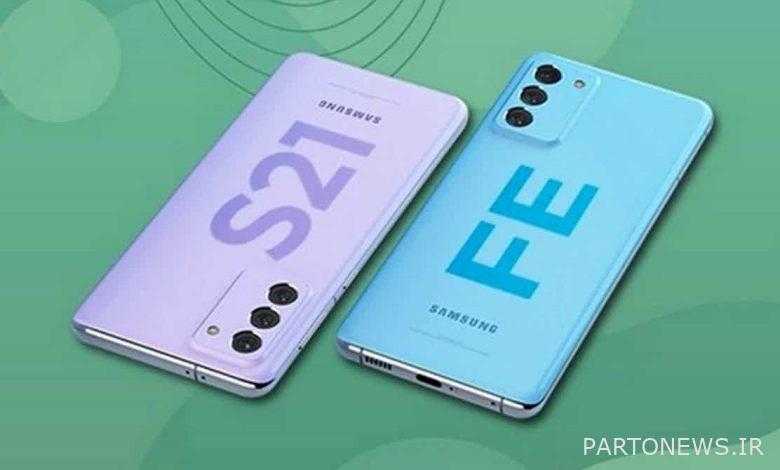 The Samsung Galaxy S21 FE, also known as the Galaxy S21 Fan Edition as well as the Galaxy S21 version of Samsung fans, was finally introduced to all global markets after many ups and downs. This phone is actually another member of Samsung's flagship Galaxy S21 family of 2021, which is called the Samsung fan version with slightly lower specifications than its sibling flagships, but retains many of their features and capabilities in terms of price tag. There is a big difference even with the cheapest member of that series, the Galaxy S21, the standard or regular version, and it is offered at a much lower price, and for this reason, it is very popular with users. Along چیکاو Be.
The Galaxy S21 version of Samsung fans, which has been rumored for a long time about its release, and sometimes due to lack of chips, there was talk of Samsung canceling its release, finally put an end to all rumors and speculations and was introduced globally. But accurate information about the release date of this phone in India is still scarce. Undoubtedly, after a few days when the product introduction fever introduced by Samsung at this global event subsides a bit, Samsung will announce the exact release date of the Galaxy S21 FE in all global markets, including India.
The Samsung Galaxy S21 FE or Fan Edition, or FF version that was floating in the center of many rumors, was finally unveiled and made available online. However, with the official introduction of this smartphone, Samsung has put aside all rumors about the Galaxy S21FA. The newly introduced Samsung phone has a set of impressive features and first-class specifications.
For example, the Galaxy S21 Fan Edition has a 6.4-inch Dynamic AMOLED display that offers Full HD + resolution and a 120Hz refresh rate. . This phone is equipped with Qualcomm's previous flagship processor, the Snapdragon 888. In addition, the phone has a triple camera module on the back panel, which uses a 12-megapixel sensor for the main camera. The front panel also has a 32-megapixel camera for taking photos and selfies and making video calls at the top of the screen. Apart from that, this phone for Samsung fans uses a battery with a capacity of 45,000 mAh, which is located inside it, to supply the required power.
The price and release date of the Galaxy S21 Fan Edition were announced in the market
You can choose one of the four attractive colors that the Galaxy S21 Fan Edition offers with your taste. According to the list on the company's website in the UK, these colors include Olive, Graphite, Lavender and White. The base version of the Galaxy S21 smartphone comes with a Samsung fan version with 6GB of RAM and 128GB of internal storage. In addition, it will cost you $ 699 (about Rs. 52,000). On the other hand, if you want to pay $ 749 (about Rs 55,800), you can opt for the high-end version, which can offer 8GB of RAM and 256GB of internal storage. It has also been announced that the sale of this phone will start in some areas from January 11 (January 21, 1400).
Unfortunately, detailed information on the release, price and release date of the Samsung Galaxy S21FE in India is still lacking. However, the company has started to investigate the entry of this phone into the Indian market by publishing teasers on the official Twitter account of Samsung India. According to a previous report, the Galaxy S21 will be available in India before the Galaxy S22 series, which will be officially unveiled next month. In other words, this phone can be available to buyers in January this year.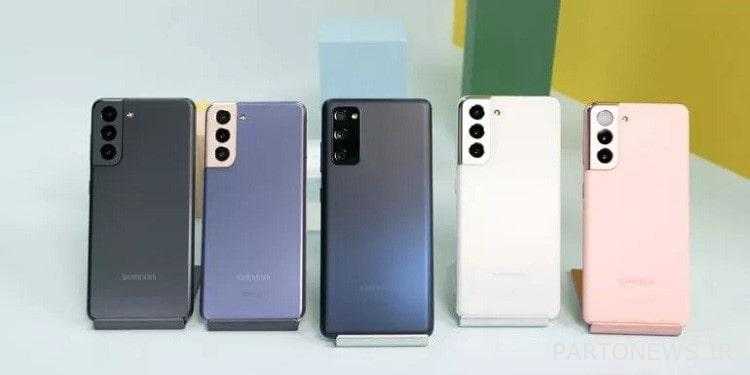 Specifications and features of the Galaxy S21 FA version
Details of the Galaxy S21FE also include a 6.4-inch Dynamic AMOLE 2X display with Full HD Plus resolution, a 120Hz refresh rate, and a 240Hz touch sampling rate. In addition, the phone has an octa-core chip that comes with up to 8 GB of RAM. Depending on the region where the phone will be launched, it could be Samsung's Exynos 2100 or Qualcomm's Snapdragon 888 SoC mobile platform.
In terms of photography, the Galaxy S21 Fan Edition uses a triple camera module on the back panel. These include a 12-megapixel wide-angle camera with f / 1.7 aperture, a 12-megapixel ultra-wide camera, and an 8-megapixel telephoto camera. For selfie enthusiasts, this phone will have a 32-megapixel camera with an f / 2.2 aperture lens.
In addition, the Samsung Galaxy S21 Fan Edition or Samsung fans also supports the fifth generation mobile network or 5G. The recently introduced smartphone offers up to 256 GB of internal storage capacity. Apart from these, it offers several connectivity options such as USB Type-C port, NFC, GPS / A-GPS, Bluetooth, Wi-Fi, 4G LTE as well as 5G. In addition, the phone has a number of useful sensors, including a fingerprint sensor embedded below the screen, as well as a proximity sensor, magnetometer, gyroscope, barometer, accelerometer and ambient light sensor. This phone also supports Samsung Wireless PowerShare feature for wireless charging of other devices compatible with this technology.