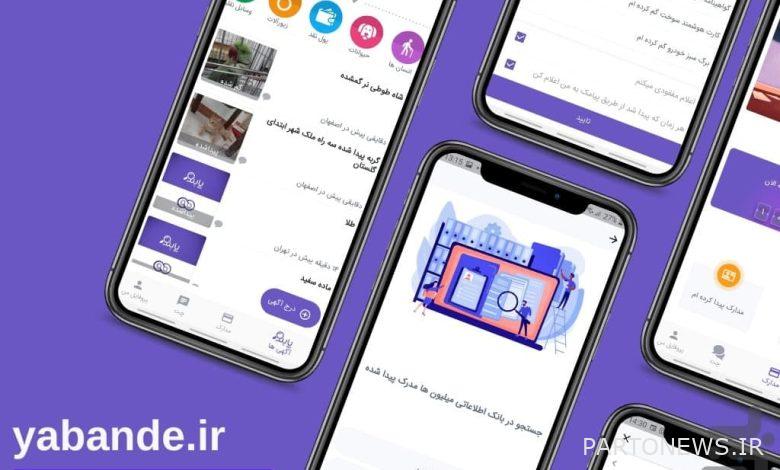 From cars to humans, cash to jewelry, home appliances to antiques, the app will help users find lost items.
With the release of some applications such as wall and trumpet, the process of registering new ads for free among Internet users flourished. Currently, this category of applications is one of the most important Persian language items that users use in different ways. However, there is now a similar app called Finder, which uses the same ad registration system to focus specifically on users' missing items so that they can find their missing items or whatever they have found in a comprehensive environment. Record it.
In the continuation of this article from Digito, we will introduce the Finder application, which pursues a great and important goal in today's society.
Introducing the finder application
In the Finder app, just like the wall, users can register their missing items after reading the terms so that there is a comprehensive platform for identifying lost items. Despite the advancement of technology and the existence of some possible infrastructures, many human activities are now performed, such as shopping online and digitally. Therefore, having a platform to find lost items is also very important.
On the other hand, if you find a product along the way or anywhere else, you can record its information in the application to form a vast world of lost goods. For this reason, in addition to registering their lost items, users can also review the items found by other people so that they may be able to find their lost items in this way.
Apart from all the items we mentioned, such as cars and animals, documents such as a national card and identity card are one of the most important assets of any person, but losing them in some cases can have many consequences. For this purpose, the application has created its own section for missing documents so that they can be easily found.
According to the information provided in this section; So far, more than 400,000 documents found in the Finder app have been registered, many of which have been handed over to their owners. In the documents section, users can search for their missing document or register the document they found. To register each document, the application requests detailed information such as its type (national card – identity card – passport – checkbook), name and some details inserted on the document along with its image from the user.
All documents registered in the application are registered in the same way, so to find your lost document, you must enter information such as the type of document, name and surname and your father's name in the application to automatically search for it. Of course, you can do the search process based on your national code, which will be easier.
The application may not be well known yet, but if all users register it in the finder after finding documents or any other product, a very simple and suitable environment will be created to find all the missing items.
Inside the application, there is also an environment for chatting with other users from which you can receive information about the found product. However, like other similar applications for creating ads, you can also get the contact information of the user who registered the ad.
The same familiar and former method of other applications was used to insert the new ad. After selecting the ad insert option, the application will ask you for information such as the type of ad (lost – stolen – found), ad photo, title and description, and then you can proceed to the new ad rating. Of course, on such a platform, there will be no option to record the price, but if your lost item is of great value, you can set good news for it.
Also, you can set all the lost or stolen items based on different cities so that, for example, only the registered items of Mashhad will be shown to you. Having a complete categorization such as humans, animals, cash, jewelry, vehicles, electronics and many more can make the process of finding the missing items much easier.
In recent times, many cases of missing people have been reported on social media. The finder application also provides a suitable space for this group of families to record and inform about the information about their lost loved one. Clearly, in the current situation, users have a great desire to use online applications, and the existence of this platform in some cases can relieve a family from worry.
According to the registered comments of users, it can be claimed that some users have already succeeded in using the finder application to find their missing items.
Download the finder application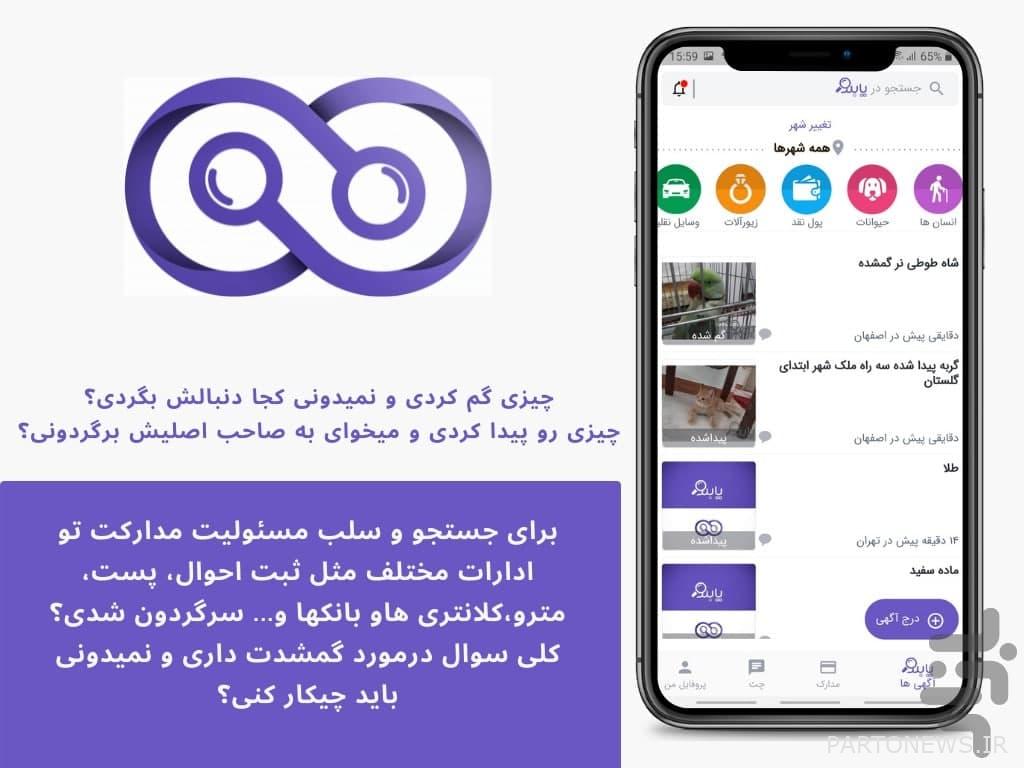 Finder application is now available for Android phones through the Bazaar Cafe platform, which you can download below. The finder is now installed on more than 10,000 devices, which is a significant statistic.