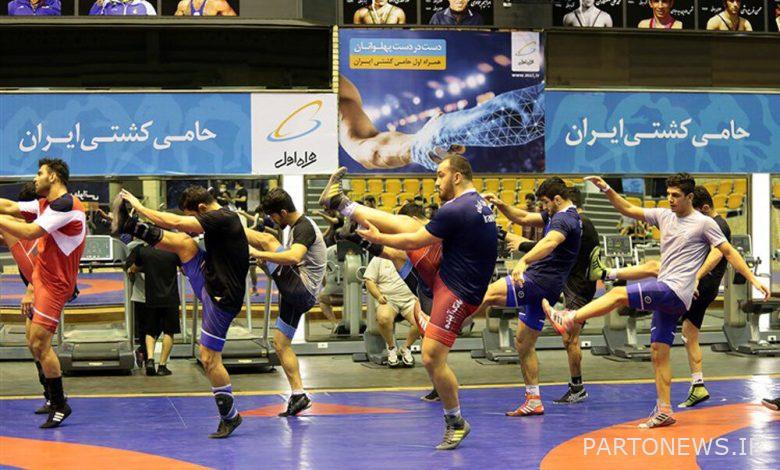 According to the Mehr reporter, according to the decision of the technical staff of the national freestyle wrestling team, the medalists of the 2021 World Championships in Norway are exempted from participating in the first and second stages of the selection cycle, and this is an opportunity for other contenders to Face the technical staff.
Thus, all eyes are on the national championship that will be hosted by Gorgan, but the time for holding it has not been finalized yet. In this regard, Mohammad Ibrahim Emami, the spokesman of the Wrestling Federation, said regarding the holding of these competitions from January 12 to 12: Simultaneously with the provincial trips, he became the president and on this date, Ayatollah Ra'isi will be present in Golestan province, so we are looking for obtaining the necessary permits and holding competitions without changing the time and place of national freestyle wrestling competitions. If the necessary permits are not issued by the provincial authorities, we will have to hold the competitions in Gorgan with a few days delay. "The final result will be announced today and tomorrow."
However, one of the major concerns of the technical staff of the national freestyle wrestling team was the holding of training camps, which were recently launched with the establishment of a joint camp in Iraq. Following that, due to the forthcoming national championships as the first stage of the selection cycle, the second camp of freestyle wrestlers was held in the presence of 6 medal winners of world competitions at Shahid Sadrzadeh Wrestling House. Technical work was also on the agenda.
In this regard, Behnam Ehsanpour, the coach of the national freestyle wrestling team, said about holding the camps: "Our first camp was held in Iraq, where the camp focused more on performing fitness tests and measuring the level of fitness of wrestlers, as well as rejuvenating and motivating "We worked on them and in the second camp we also tried to put the world medalists in a relative readiness."
Thus, the main programs of the national freestyle wrestling team begin after the national championships and the first stage of the national team selection cycle (Gorgan) and by inviting the top members of these competitions and those present in this camp. The selection cycle will continue as planned, and the wrestlers will be in the camp as they prepare to determine the final squad for the Asian Games in China and the World Championships in Serbia.
.