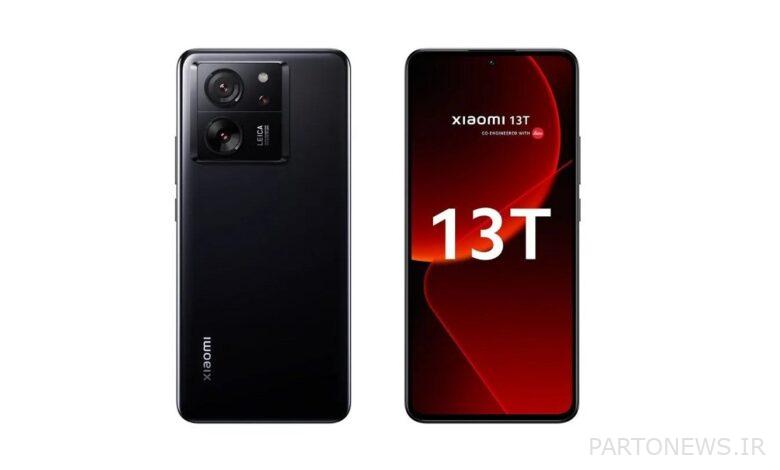 The date of introduction of Xiaomi 13T series was announced last week and we have to wait for their unveiling on October 4. But now we see the disclosure of the full specifications and price of Xiaomi 13T and 13T Pro.
A new report It has revealed the renderings and technical specifications of the upcoming Xiaomi phones. The Xiaomi 13T Pro is expected to be the same as the Redmi K60 Ultra with minor changes. In this regard, we should expect the use of the Dimension 9200 Plus chip in this device. Meanwhile, the power of the standard model will be provided by the Dimension 8200 Ultra chip.
Specifications and possible price of Xiaomi 13T series
According to a recent report, both Xiaomi 13T series phones will be equipped with a 5000 mAh battery, but their charging speed will be different. The standard model will support 67W charging technology and the Pro model will support 120W charging technology.
These smartphones are equipped with a 6.67-inch AMOLED screen with a resolution of 1220 x 2712 pixels and a refresh rate of 144 Hz, which will have a maximum brightness of 2600 nits. The screen of these products is protected by Gorilla Glass 5 and also supports the IP68 standard. Below you can see the renderings of Xiaomi 13T.
In the camera department, there are differences between Xiaomi 13T Pro and Redmi K60 Ultra; However, Xiaomi will apparently use the same camera on the standard model and the Pro 13T. So we should expect a 50-megapixel Sony IMX707 main camera, a 50-megapixel telephoto camera and a 12-megapixel ultra-wide camera in future Xiaomi phones.
The Xiaomi 13T series uses a 20-megapixel selfie camera. Also, the main camera of these products has been developed in cooperation with Leica, which can be seen in the renderings.
Xiaomi has promised to release up to four major versions of Android for the 13T series, and users of these products will receive up to 5 years of security updates. These products are expected to run Android 13 with MIUI 14 by default. Below you can see the renders of Xiaomi 13T Pro.
Finally, we come to the price of Xiaomi 13T and 13T Pro. Today's report says that Xiaomi 13T in the version equipped with 8 GB of RAM and 256 GB of internal memory has a price of 700 euros. Also, the price of Xiaomi 13T Pro in the version equipped with 12 GB of RAM and 512 GB of internal memory will be 900 euros.