Balls and nets
Sport
Games of Islamic countries The women's national volleyball team was defeated by the host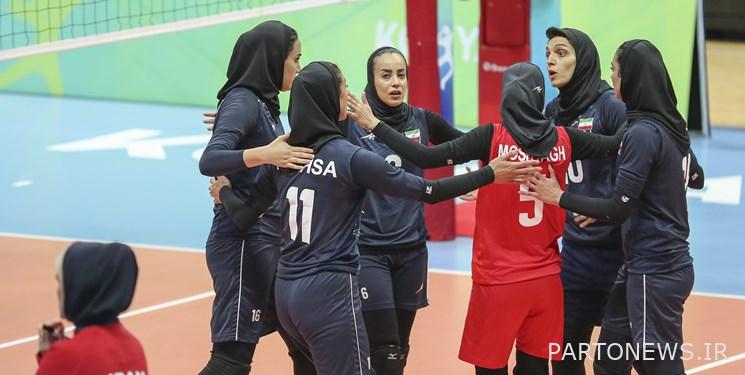 According to Fars news agency, the 5th Solidarity Games of Islamic countries will be held from August 18 to 27 in Konya, Turkey, and the Iranian women's volleyball team has participated in this tournament for the first time.
In the first match against Uzbekistan, Campdelli's students defeated the opponent 3-1 and in the second match they faced Turkey.
In this match, which was highly sensitive to determine the leader of the semi-final stage due to the fact that two teams had three points, the home team managed to stop the efforts of the national team and was victorious in the first set 25-20.
In the second and third sets, Turkey finished with a better performance and scores of 25:15 and 25:17.
Seyed Reza Salehi Amiri, head of the National Olympic Committee, and Seyed Mustafa Hashemi Taba, who accompanied the Iranian women's national team in this match, encouraged the country's national team players and praised their performance in this period of the competition.
The national women's team of our country with the composition of Maeda Burhani, Mehsa Sabri, Negar Kiani, Puran Zare, Elaha Poursaleh, Shabnam Alikhani, Mohhaddeh Mohashtaghi, Tehmina Darghazani, Haniyeh Mohtashmi, Zahra Mughani, Fatemeh Amini, Rehane Karimi, Aitek Salamat and Mehsa Kodkhoda in volleyball competitions. The solidarity games of Islamic countries are present.
Siddiqa Eslami as supervisor, Alessandra Campdelli (head coach), Fatemeh Rashidi and Mehsa Arasteh (coaches), Zainab Giweh (bodybuilding coach) and Mohammad Makhdoumi as analyst accompany the women's national volleyball team in these competitions.
The women's volleyball tournament of the Solidarity Games of Islamic countries is contested by seven teams in two preliminary groups, and Alessandra Campdelli's students are in group A with the teams of Uzbekistan and Turkey. Women's group B includes volleyball players from Afghanistan, Senegal, Cameroon and the Republic of Azerbaijan.
end of message/
You can edit this article

Suggest this article for the first page