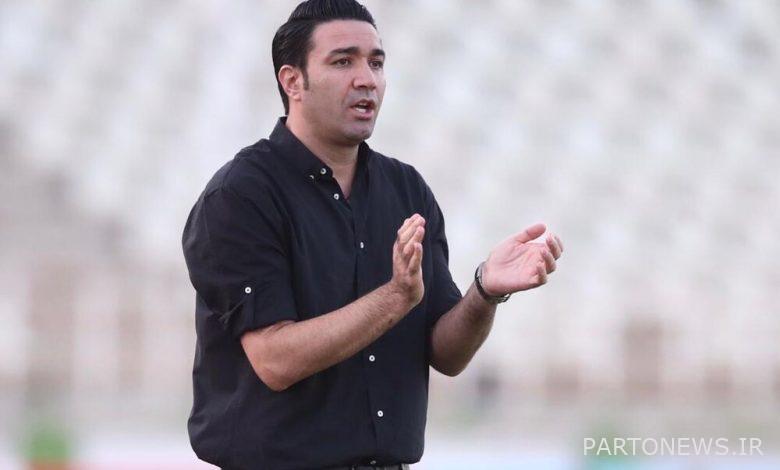 According to Mehr reporter, Javad Nekunam said this Friday evening in a press conference before his team's game against Sanat Naft Abadan: We have personal knowledge of their players and we know that most of them are their players from last year. A good team is also respectable and has a good technical staff.
He added: I hope we will perform the best tomorrow to achieve success. The important thing for us is to think only about ourselves and our team and have a high concentration in order to provide the best performance tomorrow.
The head coach of the football team of Khuzestan stressed: Teams and players always have a high motivation to start the matches, and we are fully motivated and ready for tomorrow's match with enthusiasm. We want to have the best performance. Maybe the teams don't have their ideal conditions, but the conditions of our team are good.
Regarding the recruitment of players, Nekonam said: "We were not successful in getting one or two players, and considering that we desperately need at least two players to be added to the team, we are looking to reach an agreement with two of the players we are considering and be able to sign them." to attract them to start the league so that they can be with us as soon as possible.
He added: Considering that we lost Farshid Ismaili and the club could not recruit Arash Razavand, we definitely need two pieces to fill their place.
Nekunam continued: We should have kept Arash Rezavand and this should have happened last year, but there were a series of mistakes and now we need helpers, and I told the club that we need at least two players, and I hope that now that we don't have Aresh Rezavand, one helper In this post and another player with whom we are negotiating and if nothing happens, we will recruit.
He said: All our focus is on our weak points to be able to cover it. We have Majid Aliari, Ali Ghorbani and Sasan Ansari in the forward position, who are in excellent condition and will prove it in the league.
Nekonam of the game without spectators said: not only tomorrow's game, but we would like all the games to be attended by spectators. Stadiums are full, whether in home or away games.
He added: that people and fans can come and see their team's games and enjoy it, this happens all over the world, but considering the circumstances that have happened and the first week is without spectators, we also want that the games of the first week are far away. The return should be without spectators.
Nekonam said: We like to be fans and their presence always gives us encouragement and energy. We would like even Abadani fans to come here and watch the game, but if it is supposed to be without spectators, then the first week of the return leg should also be without spectators because if it is justice, it should be the same for everyone.