ecosystem
Geomars team in the structural industry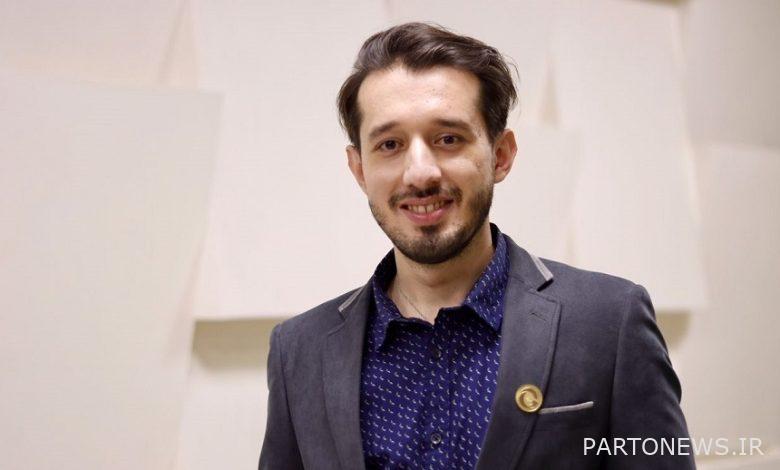 One of the startups that also cooperated with Gozar Accelerator and now has the support of Shiraz Hub, Geomars Startup Is. A successful team that has chosen a tough idea to implement. Follow our conversation:
please introduce yourself:
I am the servant of Amin Kashefi, the founder of Geomars startup, a graduate of Shiraz University with a master's degree in civil engineering. Since 1995, we have decided to introduce technology to the industry. We faced many challenges and even failed in connecting academic space to industry, but we did not despair and started working again.
What exactly does Geomars do?
We have worked with different teams since 1995, but to no avail, but most of our efforts during this time have been to bring people with unique features into the team, and we have launched the startup Geomars since the early 1400s in several technologies.
The first field of technology we entered was the use of WasteThere were industrial wastes and wastes that were either not used in Iran or factories had problems burying them. Using this waste in the form of US patented technology, we have produced ceramics that have unique properties, such as heat, abrasion and absorbent ceramics. In all these ceramics, we use industrial waste and local waste (which exists in especially deprived areas such as Sistan and Baluchestan) and add value to them.
The other part Startup We work in the field of mechanics and robotics; We started with 3D printers (FDM) and then ceramic and concrete printers.
In fact, in our team, a group of experts in various sciences, both inside and outside Iran, has been used.
What was the process of team building and team formation like?
Today only 50% of the team formed in 1995 remains; Because in 1995 we did not have team building experience and that led to our defeat. But we formed the core of the team with friends who worked with us after that experience; Friends such as: Dr. Navid Ranjbar, Engineer Mostafa Shafiei, Engineer Erfan Kashefi, Ms. Engineer Aygin Ariadi. Now we can say that we have reached the main team that works in various sub-fields such as robotics, programming, civil engineering, materials and computers.
What challenges did you face along the way?
We have faced many challenges, but the main one is financing. To solve this challenge, Mr. Pouria Ghadir, CEO Passage accelerator They are also Mr. Nik Mohammadi, CEO Hub Shiraz They helped us hope that this path will continue. Because a lot of work has been done for this path and about 10 years of research has been done in this direction; The research team never stopped and the output articles were always among the top articles. We have scored high-level inventions and tried to import technologies that have never been produced in Iran. Even I had the chance to study in the best universities in the world, but I preferred to localize up-to-date knowledge and technology and work for the country.
Are you cooperating with Shiraz Hub or Gozar? In what area are you currently based?
We are currently based in Shiraz and have two offices and laboratories in Shiraz; We got the first pre-seed capital from the passage; For the Sidmani stage, we continued our cooperation with Shiraz Hub, although Gozar Complex is still cooperating with us. One of the accelerator locations is Kish Island; But in the future, Gozar Group intends to register one of its branches in Shiraz. But since Gozar is not currently based in Shiraz, it is not able to invest more in our team; But overall, they helped us build prototypes and simulations.
Did you use the potential of the accelerator free zone for your startup?
Transit acceleration programs for our team are often trans-regional, and the Gulf states, such as the UAE, Qatar, and Oman, are being monitored so that we can engage in both exhibitions and foreign investors and form some kind of international cooperation.
Do you have a plan to export the product?
Unfortunately, in the field of ceramics, due to the problems we encountered in the country, we could not do more work and until the next few months, there will be little maneuver on Export We do not give it, because all its ingredients are internal. But in the field of printers, during the talks we had with the Persian Gulf, we were very welcomed; Because these countries, especially the UAE and Qatar, need these technologies and are determined to implement these types of technologies in their country first and become a kind of competitor to European and American countries.
We are currently making samples in real scale which are very expensive; Therefore, we are trying to form this financing so that we can have access to Real Scale examples, and then we will reach mass production in the country and exports.
Do you have a competitor in the country?
In the field of ceramics, all technology, whether inside Iran or in the whole world, belongs to us; Because we have the highest US patent in the world. That's why we try to be very cautious and implement it in the best possible way. In the field of printers, there are many FDM printers in Iran; But in the field of ceramic and concrete printers, in Iran, several teams are active in parallel in this field, but I do not know how much progress they have made, but in about 10 countries in the world, these printers are made with very high amounts. However, the printers we make have unique features that, after the patent is issued, we can make more information available to everyone.
Did you have a challenge getting a license along the way?
Since this technology deals with the construction and cement industry, it requires a permit for housing and urban development, the engineering system and related bodies. Talking to friends about this, we did not have a problem with reaching the standards because all these technologies are based on global standards, although to achieve those standards requires a lot of money that these costs after absorbing We have postponed the capital so that we can follow up with the capital raised, and I think we will not have a problem in this regard; However, we currently have a nanoscale certificate in the field of ceramics.
What are your plans for developing your product?
Marketing these types of technologies requires specialists; The Shiraz Pass Accelerator and Hub Collection can also connect us to related individuals or legal entities as an interface. We started the marketing path by launching a website and then we will continue it by attending domestic and international exhibitions and domestic and foreign events, because this way we can get acquainted with the investors in this field; However, in several domestic events, the head of the Housing Bank and Dr. Sattari welcomed the plan and believed that it could pave the way for change in the country.
How do you rate this article?