International
Iran
Germany's interventionist approach with a gesture of sympathy for the rioters in Iran – Mehr news agency Iran and world's news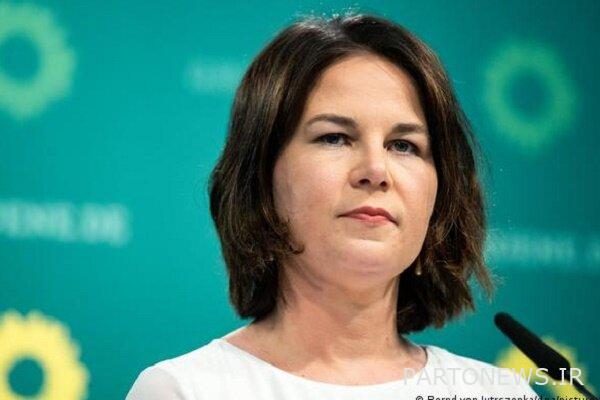 According to Mehr news agency, in continuation of the hostile policies and approach of the German government and its intervention in Iran's internal affairs. "Analna BarebookGerman Foreign Minister Again as an intervention inquisitive Oh you He made accusations against the Iranian government and at the same time claimed to support the rioters.
In this regard, "Analna BarebookGerman Foreign Minister made a statement on his Twitter account on Wednesday evening undiplomatic Referring to the developments in Iran, he wrote: "We will not give up." We are with the men and women of Iran not only today, but as long as necessary. We transmit their voice to the world may do"
The German Foreign Minister even went further and claimed: "4 weeks after death Gina Mehsa Amini, we issued EU sanctions against those responsible for the brutal suppression of protests in Iran. "We are working on the next package of sanctions."
The representative of the German government also claimed: "At the same time, we are trying to ensure that a special session on Iran is held at the UN Human Rights Council and that the investigation mechanism is mandatory." "Because we listen and we know how important it is for victims to hold those responsible accountable."
This is not the first time that the German Foreign Minister has adopted a hostile and interventionist approach inquisitive Position against Iran get he does. three days agoanalna Barebook» By violating the rules between international Regarding the necessity of non-interference in the internal affairs of independent countries, he defended the rioters and those who disrupt public security. According to this news agency, the German Foreign Minister in an interview with the newspaper "buildHe repeated his delusional claim about the "suppression of women and protesters" in Iran and announced that Berlin is prohibited from confiscating assets and welcome Making people "responsible for repression" will ensure that.
Since the beginning of the riots in Iran, Western countries and the United States, while imposing sanctions against Iran's legal and real authorities, have incited and encouraged the rioters.
In the latest intervention statements inquisitive and tension reproductive Officials and faces Hi In the West, former US President Donald Trump supported the unrest in Iran during a rally in Nevada. This is despite the fact that Trump incited his supporters to riot and attack the Congress in January 2021 and after announcing Joe's victory. Biden In the 2020 American elections, he was prosecuted by the judicial authorities of this country.