Gold, diamonds, sapphires and titanium are some of the materials that can turn an ordinary product into a luxurious and extremely expensive device, and handsets are no exception. Any new phone, especially iPhones, can be a good option to become a very luxurious product. In this article we want The most expensive phones in the world To introduce you; Products whose prices are skyrocketing.
In recent years, the price of mobile phones has increased; IPhones are priced above $ 1,000, and clamshell phones are sometimes priced above $ 2,000. But if you find these prices too expensive, you are sorely mistaken because they are not expensive at all compared to the most expensive phones in the world. However, prices of $ 1,000 and $ 2,000 are expensive for ordinary buyers.
The most expensive phones in the world
In the following, we want to go to the phones whose prices take away your intelligence and are the most expensive phones in the world.
Sony Ericsson Black Diamond
Although the Sony Ericsson brand has not been on the market for years, nearly two decades ago, many stores around the world had their products on display. However, most of them were ordinary phones for ordinary buyers, until in 2006 Sony went for a unique and, of course, expensive mobile phone.
This product is Japanese Black Diamond It had a name that uses a different design. At the top is the display and at the bottom, the keys are visible. The middle design of this device is such that it seems to be bent from the middle, which was completely futuristic for the time of its introduction.
Despite this design style, the specifications of the device were quite standard and even Sony did not use special materials for its body. However, only 5 samples were produced per year, which of course can not justify its high price. Sony has tagged this phone Price $ 300,000 Zed!
GoldVish Revolution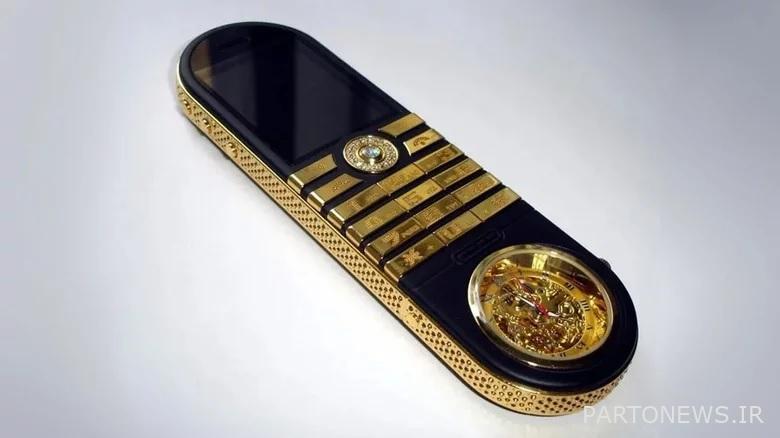 The Revolution phone, manufactured by Goldvish, has its own design and has an analog clock at the bottom. Gold and diamonds are used in the body of this mobile phone and it has a very luxurious appearance.
Diamonds are used on all buttons of this phone, symbols and numbers along with its central button. If these pieces are not luxurious enough for you, we must say that only 9 samples were produced, the price of each of which 490 thousand dollars Was.
Gresso's Luxor Las Vegas Jackpot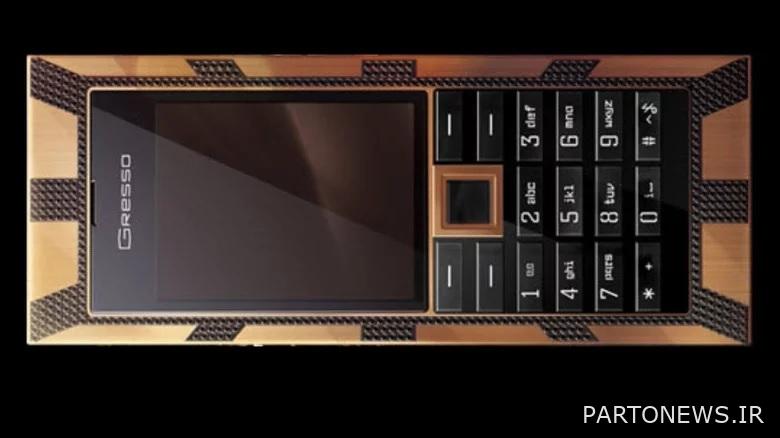 If you think the above phones are too expensive and there is no more expensive than them, you are wrong because they are cheap compared to the Luxor Las Vegas Jackpot. This mobile phone, of which only three samples were produced, One million dollars There was a price. Of course, the reason for this high price is the unique materials used in it.
The body of this product is made of 200-year-old African black wood, which of course you can buy online at a low price. Leaving this wood, we reach its frame, which is made of 180 grams of gold. We also see the use of diamonds and sapphires in its body to make it more unique. Of course, a cheaper version of this product was also released, but not much cheaper! This model, which was produced in two models, had no precious stones and its price reached $ 200,000.
Diamond Crypto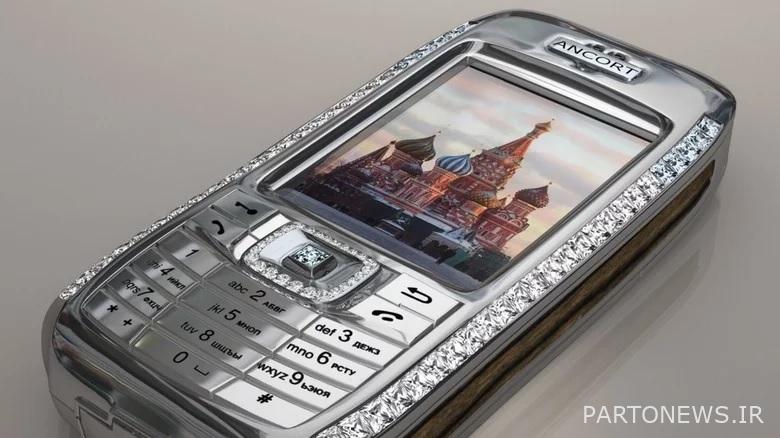 Not only does it look luxurious and uses expensive materials to make it, it can also protect the important information of its wealthy owner. This product was developed by the Russian company "JSC Ancort" and with powerful encryption, it protects its owner data against digital attacks.
In making this phone, 40 white diamonds and 10 blue diamonds were used, which are the same diamonds to bring its price to $ 1.3 million Enough. Admittedly, the wealthy owner of this phone stared at himself every time he took it out of his bag or pocket.
IPhone 3G King's Button
Before the iPhone hit the market and revolutionized smartphones, most cell phones had buttons, and in their extraordinarily expensive models, diamonds and other expensive materials were used on the buttons. But the iPhone changed everything, and now there were no more buttons to fit the material, yet the same Home button was enough to launch the million-dollar iPhones.
This smartphone is made of several types of gold and also has 138 diamonds around the screen and home button. Of course, the 6.6-carat diamond is used on the home button to make it look attractive or, better yet, unique.
Now you must be wondering with all these luxury parts, what is the final price of this iPhone model. In response we must say $ 2.5 million Impossible! Of course, as you can guess, with this amount, you will buy the same 3G iPhone with normal performance, and only luxury parts will be provided to you.
IPhone 3GS Supreme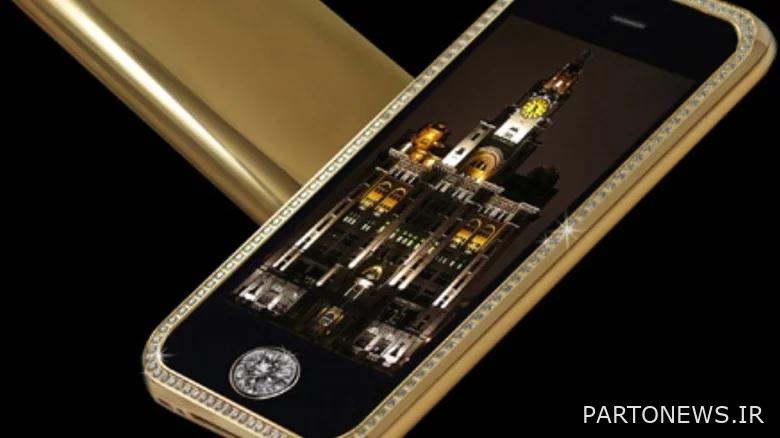 The next product on the list of the most expensive phones in the world is still the Apple iPhone, but a newer generation than the previous device. This smartphone, called the iPhone 3GS Supreme, is priced 92 1.92 million Or slightly higher than $ 2.5 million Launched in the market. This phone is a product of "Stuart Hughes" company, which is still represented in this list.
This iPhone is made of 22 carats of gold along with 136 diamonds. The home button has been replaced with a 7.1 carat diamond. But it did not end there, and with it came a box of granite and leather upholstery.
IPhone 4 Diamond Rose Edition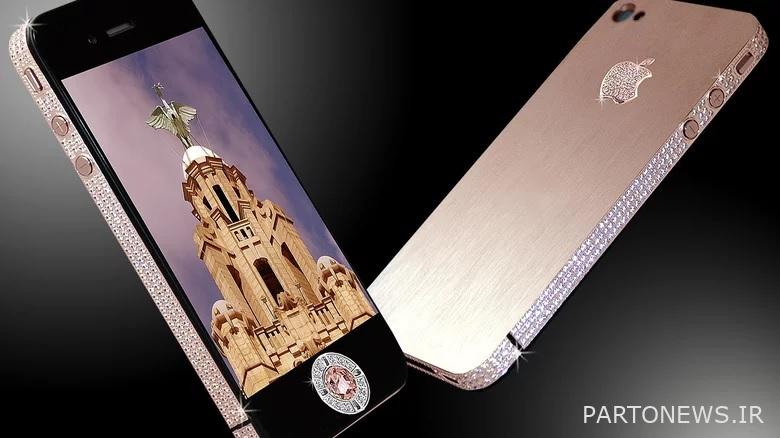 New iPhone, the most expensive phone in the new world! Now that the design of the iPhone has changed slightly from its predecessor, why not launch a new product for Stuart Hughes? The iPhone 4 had a flat frame, just like the latest iPhones, and that means a good place to put a large number of diamonds!
This new product had three times as many diamonds as the previous model, which is about 500 diamonds. The back panel of this product is made of rose gold, which, of course, according to its name, can not be expected otherwise. Of course, the Apple logo can also be seen in this section, but not an ordinary logo, but a logo full of diamonds.
On the front of the phone, like its predecessors, there was a home button, which means a place to put diamonds, and of course this time larger and heavier diamonds; Exactly a diamond weighing 7.4 carats. Of course, if that amount was not enough for his wealthy owner, he could replace it with an 8-carat model.
This smartphone was also provided to the buyer with a box made of granite. Inside the device was 32 GB of internal storage, which is almost a joke compared to current phones. But how much does all this different parts and design cost you? This rare iPhone is priced at میلیون 5 million or so $ 6.5 million Was launched.
IPhone 4S Elite Gold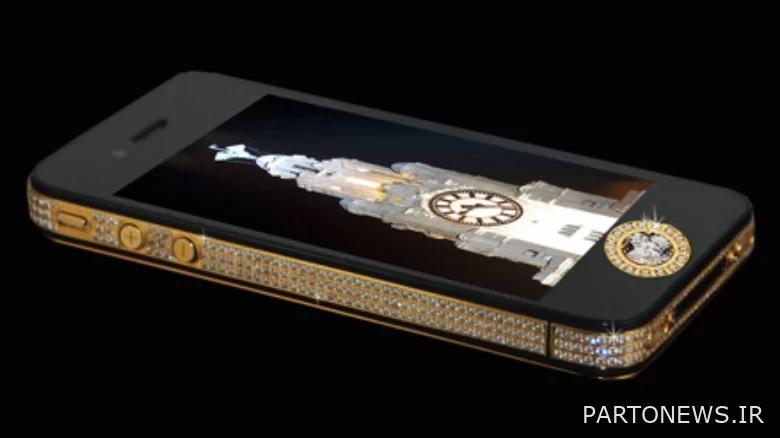 This smartphone is also made by Stuart Hughes. Called the iPhone 4S Elite Gold, the product is no different in performance from the standard 64GB version, but priced the same. میلیون 6 million Or $ 7.8 million Is! The body of this phone is made of gold and the Apple logo is covered with 53 diamonds.
In the whole body of this device, 500 diamonds were used and only two samples of it were produced. Instead of the home button on this iPhone 4S, there is an 8.6 carat diamond that can be customized like the previous model. For example, instead of the standard model, you can order a 7.4 carat pink diamond.
One of the changes of this product compared to the previous phone was the box that came with it, which was made of platinum and with rare parts and, of course, a piece of bone. Dinosaur Turks It was decorated.
IPhone Black Diamond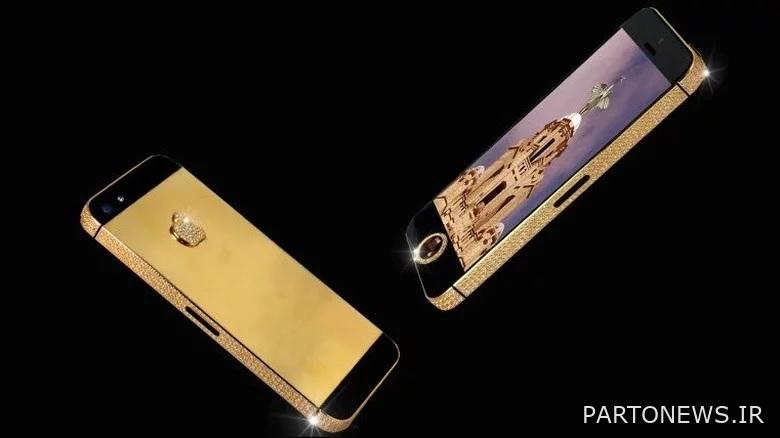 This product is a little more unique in the list of the most expensive phones in the world because an anonymous Chinese buyer ordered its production from Stuart Hughes. This buyer had only one request: 26 carat placement Black diamond On the iPhone 5. But we are not alone with this diamond.
The body of this phone uses 600 white diamonds and of course 53 other diamonds are on the Apple logo on the back panel. This product with Price $ 15 million It was sold to a Chinese businessman $ 14.5 million It was because of the black diamond.
Since only one model of this phone was produced and it was not possible to offer it to the public (of course, if you consider the $ 15 million price for the public!), Hughes produced a simple model made of gold without diamonds and priced it at $ 4,000. Launched in the market.
In the end, it is not bad to mention several other expensive phones that, although they are cheaper than the products on our list, but still rich people can buy them. One of these products, IPhone 13 Pro Victor Pure Gold (Victory Pure Gold), which starts at $ 44,000 and goes up to close to $ 50,000.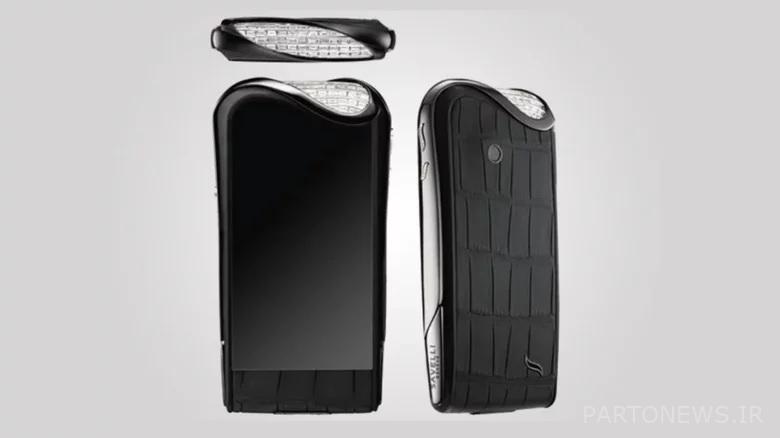 Another expensive phone that we can mention is called Savelli Black Insane, which has a unique design. The body of this $ 115,000 product is made of stainless steel, black ceramic, crocodile leather and 75 white diamonds.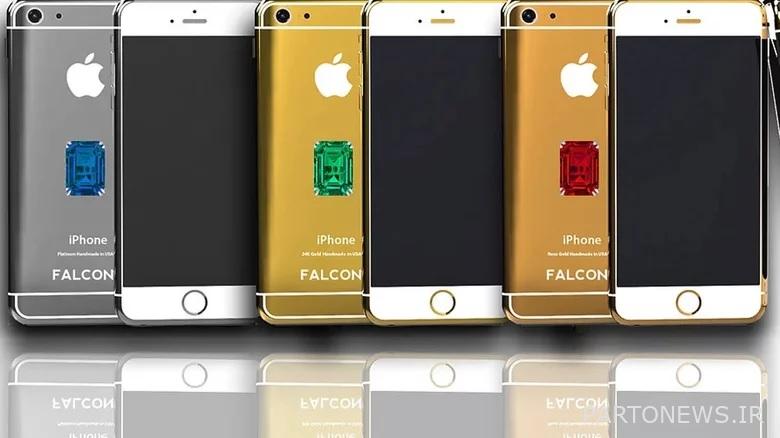 Finally we come to the part where we talk about the middle ground Falcon Supernova iPhone 6 Pink Diamond Is called and its price is $ 48.5 million arrives. The phone had a gold body and of course there was a large diamond on the back panel.
What do you think about the most expensive phones in the world? Which one is more attractive and if you were one of the richest people, which one would you choose?