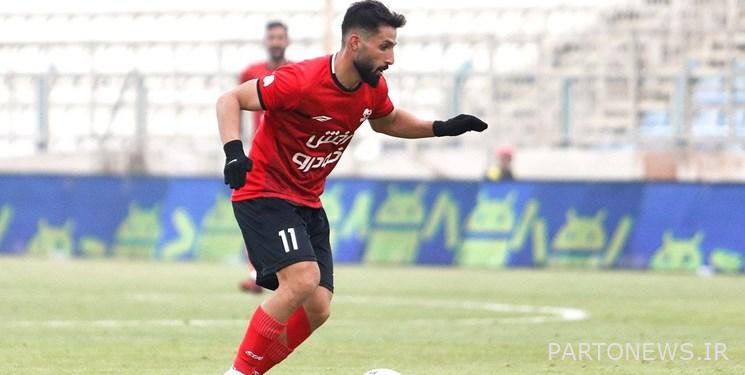 According to Fars news agency, Mohammad Qanbari said about his brilliance in the match against Esteghlal: All the players had a great performance against Esteghlal and I was able to score two goals with their help. In this game, in addition to winning three goals, we displayed beautiful and eye-catching football, and I think all football fans enjoyed watching Tractor play against Esteghlal.
Emphasizing that Tractor fans are very grateful, he added: "The fans were kind to me in the virtual space in recent days and thanked me for the result against Esteghlal and the good game of the players."
Saying that Paco Khamez, like most Spanish coaches, is very interested in attacking football, Ghanbari said: "Since the day he took the helm of Tractor, our team has become more aggressive." Pressing from the front, possession football and numerous passes are the favorite games of the players. Because this style creates many scoring opportunities.
The
He said about the elimination cup match against Esteghlal of Tehran: Like the last game, we will try with all our strength to defeat Esteghlal in the elimination cup. Day by day we get to know more about the coach's tactics and our team will become even better.
Regarding his football goals, Winger Traktor said: Like all players, I would like to wear the national team jersey and I hope to achieve this goal.
Ghanbari stated: I thank the owner of the club, Zenouzi, because in this economic situation, he runs the team at his own expense and has provided wonderful facilities for the team. I also thank Khamz and his assistants for trusting me. I want to look better than this. Playing with Esteghlal was not 100% of my ability, I am still young and I have many big goals in mind.
end of message/
You can edit this article

Suggest this article for the first page