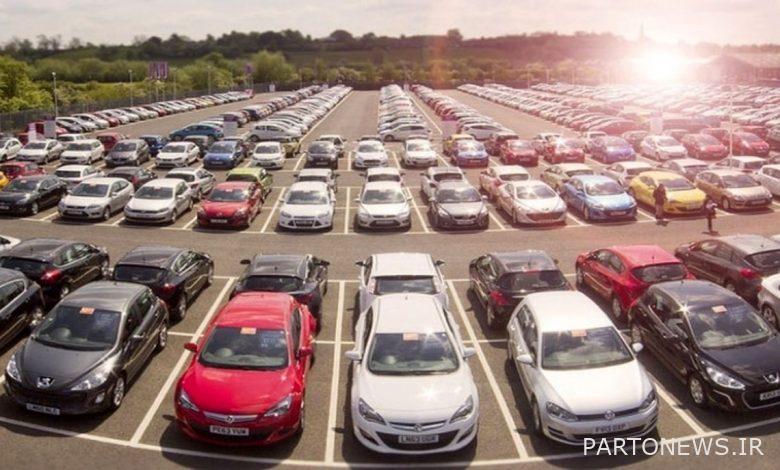 Eqtesadonline – Parham Karimi; But the decline in car sales is not bad news for manufacturers, and due to increased demand, reduced production, this time accompanied by rising prices and net profits of automakers, and as a result the game has been in their favor, and second-hand cars as a result of this increase in demand. , Have found a thriving market. You can forget about radar cruise control or plug-in hybrids or any requested option. Availability is now the most important feature.
Global car sales are projected to decline from 71.3 million units last year to 67.6 million in 2022. This figure was 68.6 million vehicles for 2020. This figure was 79.9 million vehicles in 2019, before the start of the Corona epidemic.
"So the global car market will fall below the level of the first year of the epidemic, 2020, and will reach its lowest level in 10 years," said Professor Ferdinand Dudenhofer, one of the editors of Automotive Magazine.
Global sales, which peaked in 2017 with 84.4 million units sold, fell by an average of 15% in the first four months of 2022 in the United Kingdom, the United States, Germany and China. According to statistics, Latin America will have the lowest sales decline because many of the cars sold in this sector use less semiconductors.
Earlier this year, LMC Automotive magazine confidently forecast car sales to rise 8.6 percent. But an unexpected invasion of Ukraine led to a sharp reversal, which is now projected at a negative 6% sales rate. In 2019, sales in Western Europe before Quaid reached 14.29 million units. Western Europe includes all major markets in Germany, Britain, France, Spain and Italy.
But the question is, will it return to normal after these markets? More than anything else, the windfall profits in the hands of companies are concerned with the notion that automakers can pass on the cost of unused capacity to the buyer.
In about 2 years, the chip shortage problem will end and the excess capacity will be used up and the old story of discounts and competition will return. Investors, even in top brands, will not be satisfied.
Compared to the best sales year in the eyes of experts in 2017, the current fall in the global market is 16.8 million units. This is significantly more than the entire European car market. Automakers have a lot of unused production capacity due to lack of parts. Unused production capacity increases costs and is reflected in pricing.
With 70.8 million units sold in 2023, 73.4 million units in 2024 and 75.4 million units in 2025, slow but steady progress is expected.