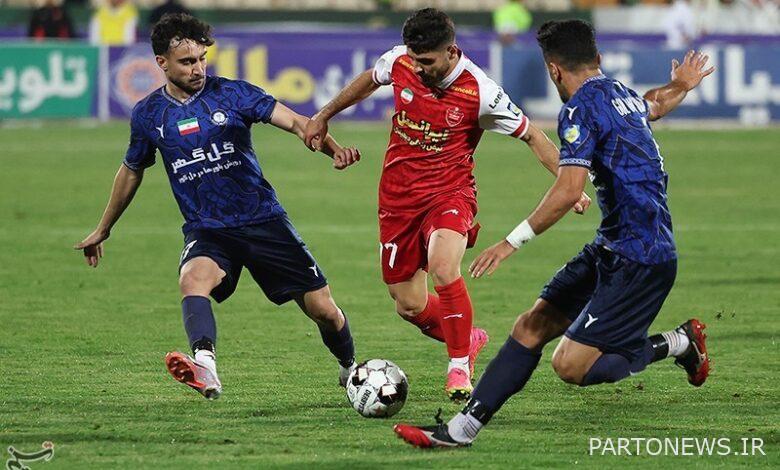 According to Tasnim news agency, Golgehar Sirjan Club reacted to the refereeing events in the team's match with Persepolis, which was held at Azadi Stadium on Sunday, by publishing a statement.
This statement states:
"The seal of approval of the experts of the premier football program on the refereeing disaster of the match between Persepolis and Golgohar and a few words addressed to the refereeing team, the referees' committee and some officials of the Persepolis club…
Now that everyone saw that they violated Golgohar's right again at Azadi Stadium, I wish the weak refereeing team would dare and at least apologize to the people of Sirjan and Golgohar's fans.
The fact that the assistant referee in the conversation with the media continues to claim that it is difficult to determine whether this scene was a goal or not, and he is not willing to accept the mistake and apologize, it is one of those things that only happens in Iranian football.
According to many experts, some refereeing mistakes have nothing to do with VAR. The low level of knowledge of some Iranian football referees and assistant referees has caused the sense of justice and healthy competition to disappear in Iranian football.
In addition, many Iranian referees do not have full courage to judge the matches of popular teams, and there is a serious question that if such a scene was created on the opposite side and for Persepolis, the refereeing team would have easily passed this scene. When does the jury committee want to think about this chaotic situation.
The scenario of violating the right to score goals in Azadi Stadium and in front of the popular teams of the capital has become so repeated that we do not think that saying it several times will cure the pain, but I wish that some of the officials of the Persepolis club, like many honorable fans and respected veterans of this team, would justify it. They did not project a topic that is as clear as day.
Now that it has been determined that the goal of the Golgohar football team was safe and the scene claimed by Persepolis was not a penalty, I wish they would be professional as they say and not deny the bright day so much to gain fame and please the fans. "The water in this football is muddy enough for you to catch fish, don't bother."