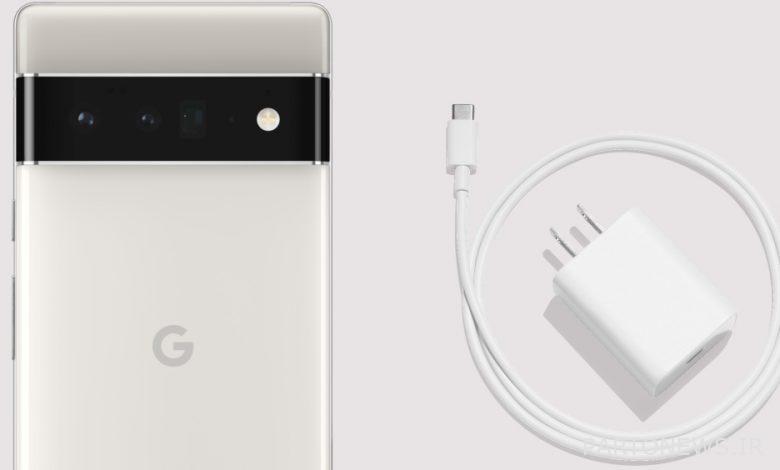 Google has been launching Pixel phones with 18-watt charges since the first generation, but that approach is set to change and the Pixel 6 Pro will support higher charging speeds. According to XDA DevelopersThis year, at least one Pixel 6 Pro model will be available with support for 33 watt wired fast charging.
This is not the first time we have encountered such news, and other sources have mentioned it in the past, but now for the first time we have strong evidence to support this claim.
According to documents released by the Taiwan Regulator (NCC), the Pixel 6 Pro benefits from fast wired charging. Photo of the charging section of Google's new phone for use in the Taiwan Settings Organization has been published and shows the Pixel 6 Pro with a charging speed of 5 volts / 3 amps (15 watts), 9 volts / 2 amps (18 watts), 9 volts / 3 amps (27 watts). ) And supports 11 volts / 3 amps (33 watts).
Only one model has been approved by the NCC, so it is not possible to talk explicitly about equipping all 6-pixel series with a 33-watt charge. However, it is unlikely that Google will equip only one model with fast charging, and probably all models of the Pixel 6 series will be offered with fast charging. It is said that this 33 watt charger will not be in the product box and users will have to purchase it separately. It's not clear how much it will cost, but after years of fast charging support is promising.
Mobile manufacturers have a lot of competition for fast charging and it is not possible to comment with certainty on their effects on the phone battery. By ensuring the USB PD PPS standard and a lower charging speed of 33 watts, Google ensures the health of the Pixel 6 Pro battery and you will probably not need to replace it for years. However, Xiaomi recently unveiled the 11T Pro with support for 120-watt fast charge, which, according to the manufacturer, does not have a detrimental effect on battery life.